You and your team are stuck at home – that's the current reality. By following these guidelines you can boost everyone's work-from-home (WFH) morale and productivity.

Your customers don't care where you work
Due to recent Coronavirus revelations, it's not just you that's working from home (WFH); your entire team may have gone remote. And stress can surely accompany this transition. But rather than succumbing to fears and pulling inward, it's time to push outward — with strong leadership and tight collaboration, while also meeting your team's emotional needs.
After all, your customers don't care where you work, but how productive you are and how you care for them. Do this well and you remain a market leader; flail at WFH and watch your customers bail.
Fortunately, with the recent proliferation of project management apps, and some purposeful leadership, your team can still get its work done. And who knows, with fewer visual and social distractions you may even become more productive remotely than in-person.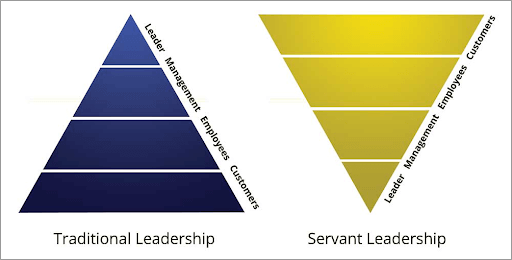 Key 1: Lead proactively and calmly
Now, as a leader of a marketing team, it's essential to create clarity out of chaos.
First things first: decide that you'll remain as calm as possible. If you're not already cool in the face of crisis, you can make this happen by:
Setting clear, prioritized goals
Practicing mindfulness every day
Committing to listening more than talking
Carefully choosing your project leads
Regarding goals, make sure you've reprioritized your organization's goals recently. Now more than ever it's essential to keep everyone's minds and work priorities aligned.
When it comes to fostering calm, I like how former Navy SEAL (Special Forces) Commander Jocko Willink put it: 'Calm is contagious.' While Coronavirus isn't a physical war, it's an emotional war — a war against fear, and the distraction, disorder and miscommunication that accompany it.
If you're prone to 'snapping at' team members, I strongly advocate starting a daily mindfulness practice. You don't need to reach a deeply transcendental state; just focus your mind on breathing, gratitude or other mindfulness practices for five minutes a day. Within a couple of weeks you, and your team members, will start seeing results.
Think you're too busy to spare 5 minutes? This Harvard Business Review article, which includes 'micro meditation tips,' will eliminate this excuse. Apps like Calm and Headspace work great, too.
Grow your team's emotional intelligence 
'Listen more than talk' can be harder than it sounds, especially for extroverted business owners and entrepreneurs. But by making a personal commitment you can make this happen. In status meetings, for example, promise yourself that you'll only ask clarifying questions before everyone has had a chance to speak. Share your opinions and directives towards the end of meetings. Not only will your comments be better informed, but you'll soon gain a reputation as a good listener. And you'll be on the path to becoming a servant-oriented leader.
When it comes to your marketing project 'lieutenants' (project managers and the like), choose them very carefully. Don't choose them solely based on their technical competency. Also include their team facilitation and emotional intelligence skills in your decision mix. Since these people interact with the most team members, they'll expand the 'emotional reach' of your department.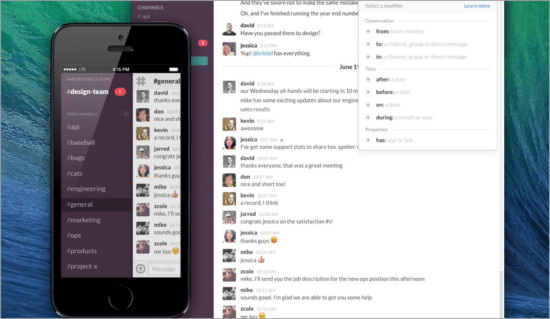 Key 2: Facilitate close team collaboration
Don't just send your coworkers home and say 'I'll see ya when I see ya." Instead, purposely create opportunities to connect and collaborate. The easiest to do this is by deploying an online messaging application.
Slack is the best-known messaging app these days. But others, such as Glip, Twist and Zoho Cliq also provide great messaging experiences (and have pretty cool names, too!). All allow you to easily insert screenshots or other media into your messages, and some support the sharing of documents. This PC Magazine article provides a comprehensive list of the best messaging apps as of March 2020.
For meetings that require close collaboration, like project status updates and Agile 'scrum' meetings, it's best to schedule these with video conference tools like Zoom, Skype or Google Hangouts. Ultimately, though, it's less about the tool and more about ensuring clear, open communication. So choose the tools that work best for the majority of your team.
Keep in mind this downside: these apps can be a challenge for older workers or the 'typing challenged.' Proactively address this by telling younger team members to exercise patience when interacting with slower typists. And for team members who prefer voice calls, show them how to start audio and video calls within these apps.
Foster 'water cooler' conversations
When working remotely, those impromptu 'water cooler' conversations don't happen. So you need to create mechanisms that foster these casual interactions.
One way to do so: create channels in your messaging app. For example, you could create a 'Weekend adventures' channel where team members can share their weekend hobbies, along with the associated joys and 'epic fails.'
Just make sure that:
The channel and content that will populate it fits your company culture, and
You emphasize that all posts must be 'appropriate for a business context.' (To ensure this, monitor these posts from time to time, and delete inappropriate ones.)
Another timely idea: Create a 'Coronavirus humor' channel. Tell your team it's a place to post funny comments, pictures or memes related to Covid-19. Despite our dire times, our minds still need some comic relief.
Key 3: Use a project management (PM) app
Earlier I talked about reprioritizing your goals. That's a great start, but you should go further. Ensure there's a clear mapping (linkage) between your high-level KPIs and your tactical project goals, and between these goals and your task-level work.
Newer project management apps include project task breakdowns and status views. It takes a bit more effort to link these project timelines and tasks back to organizational goals. But doing so is well worth the effort, as most goal-oriented teammates want to see how their work affects the marketing department's and company's 'scorecard.'
The best PM apps available today include Monday, Asana, Trello. If you use the Hubspot Marketing automation platform, Hubstaff Tasks provdes an easy-to-integrate PM solution
While I'm a pretty frugal guy, I would definitely not recommend 'cheaping out' on PM software. Consider the opportunity cost of poor project communication. If you deploy poor tools, the miscommunication (and resulting downstream issue) costs will likely exceed your monthly app subscription costs. Most importantly, some of your customers will witness these communication gaffs, which will tarnish your brand image.
Track your team's time
I realize it can be tedious and you may get some pushback, but insist on your team members tracking their time on a daily basis. Nearly all robust PM apps include a time tracking feature. Insist that your team uses it. That's the only way you'll learn, earlier than later, which projects are late and over budget. This will allow you to do more 'management by exception' than finger-pointing.
If you just need a stand-alone time tracking app, Harvest and Toggl are two cost-effective options.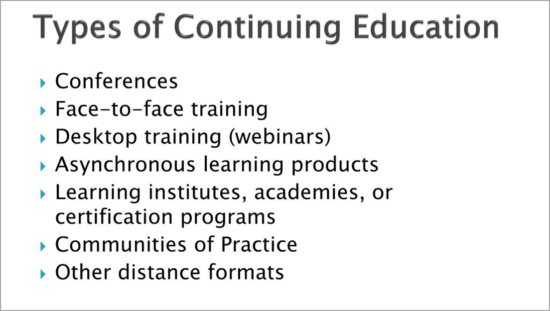 Key 4: Continually hone your team's skills
Budget for the continuing professional development (CPD) of team members tends to be the first thing cut during difficult economic times. But it shouldn't be, and especially not now.
Of course, travel to onsite conferences should be cancelled or delayed. Instead, you should seek out reputable virtual conferences and meetups on the same topics. The upside of virtual meetings: your staff may interact more widely — with international experts, for example.
Encourage your staff learn through remote activities:
Attending online webinars.
Choose the ones focused more on sharing knowledge and facilitating Q&A than promoting the sponsoring vendor's brand. Don't forget about local meetups (which are now mostly online); these allow your team members to connect with local contacts remotely now, and in-person later.
Signing up for online courses.
As an online instructor for the University of California, San Diego, I'm well aware of the pros and cons of online learning. The biggest challenge for those who haven't done it: time management. See this challenge as an opportunity: team members who exercise good time management and get their coursework done should be rewarded at performance review time.
Completing self-directed learning – through videos, books, online, etc.
Just make sure you specify an expected deliverable or learning outcome. An example deliverable would be a 30-minute 'lunch and learn' presentation. A learning outcome could be as simple as a project report based on knowledge gained, or a course letter requirement of 'B' or higher.
The best part of professional development: team members, inspired by recent learnings, eagerly apply their skills to your projects. The payoff, in terms of new ideas, execution, and motivation, will likely be immediate. And, now that you're not paying for airfare and hotels, much less expensive.
Key 5: Prioritize your team's wellness
Staying well physically and emotionally is always an 'A' priority for me (and I hope for you, too!). Even if you need to rise at 5am to squeeze in a workout, do it! Your body, mind, and ego will thank you.
If you simply can't squeeze in a 30- or 60-minute workout during the day, harken back to the 'micro' theme I mentioned for meditation. Squeeze in two or three 5-minute 'wellness' breaks during the day. Simple things like wall push-ups, planks, and jumping jacks will do the trick, as will a fast-paced 15-minute walk.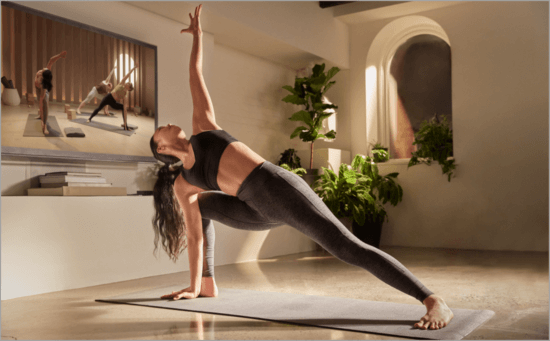 A quick story; My wife works as an account manager at Fidelity Investments, and her boss today just granted all of her team members five additional sick days due to the Coronavirus crisis. The stated purpose: to allow employees to support elderly parents, or to take time to address their personal wellness needs. That's what I call a great example of putting people and their families first.
Coronavirus infections will eventually subside (really!) given our social distancing practices and vaccination development efforts. But responding to the urgent needs of your loved ones shouldn't wait.
Your team's productivity may actually increase
If you let it, the Coronavirus and your new work-from-home reality could seriously disrupt your marketing team's productivity. But by committing from the top down to not let that happen, and leveraging the latest technology, your team's productivity won't take a precipitous drop. In fact, it may even trend upward.
Whether you lead a large marketing team or are a DIY entrepreneur, following these guidelines will let you more quickly transition to 'the new normal.' With any luck, you may also see a boost in morale.