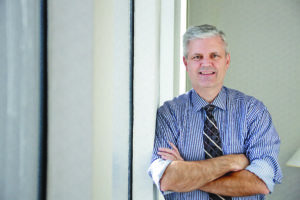 2020 reminds me a little of the George W. Bush presidency. It was progressing rather undistinguishedly, and then 9-11 happened. That changed the tone of the rest of his presidency. This year started out unremarkably, continuing a gradual economic expansion that had started more than a decade ago. Then COVID-19 hit and, all of a sudden, it's like we entered a different world. 
Perhaps the last big industry meeting you attended was in Orlando, site of both the ABA Community Bankers Conference in February and the ICBA convention in early March. Since then, nearly all the meetings have gone digital, continuing to deliver education but unable to facilitate the meaningful networking that contributes so much value to these events.
The pandemic has magnified the importance of technology in so many ways. For a lot of bankers, who only half-heartedly embraced technology in the past, 2020 will be remembered as the year they began to seriously think about technology as essential to a great customer experience.
The government response to this crisis was so much greater than it was in 2008. The $2 trillion CARES Act pumped an unprecedented level of stimulus into the economy. Twelve-hundred-dollar checks to taxpayers helped, and federal unemployment benefits sustained a record number of people who lost their jobs. Businesses took advantage of several new programs — most notably the PPP — to remain operational. Certainly many businesses suffered, but the economy as a whole seems to have weathered the storm, regaining in the third quarter much of the GDP lost in the second quarter.
This is a year that will be remembered for civil unrest. There were demonstrations and riots, some of them violent. It will take years to restore all the damaged neighborhoods. Earnest efforts to address race-related tensions seem to be building in communities and businesses. 
And there was an election campaign season like none other. As this issue goes to press post-election, it looks like there will be a change in the White House, with the balance of power in Congress as yet undetermined. Divided government would lower the stakes significantly, at least until the mid-terms.   
Some folks want to forget 2020, and it stands out as a lost year in many ways. But it also was a year that tested our resiliency. If you are already planning for next year and see a brighter one ahead, then I would say you've passed the test.