The Office of the Comptroller of the Currency announced July 20 that it will rescind and replace the Community Reinvestment Act rule issued in May 2020 under former President Donald Trump. 
The OCC stated it "is committed to working with the Federal Reserve and the Federal Deposit Insurance Corporation to put forward a joint rulemaking that strengthens and modernizes the CRA." The decision also followed the completion of a review initiated by Acting Comptroller of the Currency Michael Hsu shortly after he took office as an appointee of President Joe Biden. 
"While the OCC deserves credit for taking action to modernize the CRA through adoption of the 2020 rule, upon review I believe it was a false start," Hsu said. "This is why we will propose rescinding it and facilitating an orderly transition to a new rule."
Those 2020 changes, made under former Comptroller of the Currency Joseph Otting, included placing greater weight on the frequency and number of loans instead of their total amount, increasing the credit a bank would get for mortgage loans to low-income borrowers, ensuring that a bank's financing of a sports venue must help low-income communities to count toward a positive rating, and delaying a new CRA grading rubric and process for determining their lending area.
"To ensure fairness in the face of persistent and rising inequality and changes in banking, the CRA must be strengthened and modernized," Hsu said. "The disproportionate impacts of the pandemic on low- and moderate-income communities, the comments provided on the Board's Advanced Notice of Proposed Rulemaking and our experience with implementation of the 2020 rule have highlighted the criticality of strengthening the CRA jointly with the Board and Federal Deposit Insurance Corporation."
Federal Reserve Gov. Lael Brainard expressed support for the update.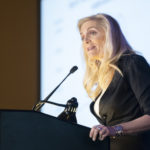 "We are delighted to work together to develop a joint Notice of Proposed Rulemaking building on the Board's September 2020 Advance Notice of Proposed Rulemaking, which was intended to provide a framework for a joint rulemaking that ensures the CRA remains a strong and effective tool to address inequities in access to credit and meet the needs of low- and moderate-income communities and garners broad support," she said.
The move drew support from the Consumer Bankers Association and the American Bankers Association. The organizations urged regulators to modernize the CRA in joint rulemaking consistent across agencies.
 "It is well past time for federal regulators to finally demonstrate responsible government by modernizing CRA for the first time in over two decades," said CBA President and CEO Richard Hunt. "Any modernized CRA rule should be transparent, flexible and consistent across regulators to ensure banks are able to optimize support for the communities they serve."
"We firmly believe that there is a need to update and modernize the CRA rules to reflect today's modern banking system and the needs of communities, but those rules must be consistent across all of the banking agencies," said ABA President and CEO Rob Nichols. "By proposing to rescind the OCC's 2020 rule and announcing a commitment to develop a joint rulemaking involving all of the banking regulators, there is a new opportunity to craft a single set of rules for banks to follow."