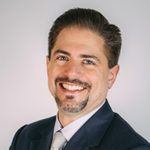 If there is one thing that frustrates bankers the most, it's core issues, said Trey Maust, Lewis & Clark Bank, Oregon City, Ore. Maust is former chair of the American Bankers Association's Community Bankers Council, where he and fellow bankers helped establish a Core Platform Committee, which has been meeting with large and small processors in an effort to help both sides work better together and eliminate some of the pinch points.
The committee, chaired by Julie Thurlow, president and CEO of Reading Cooperative Bank in Reading, Mass., is one year into a two-plus year process, focusing on three primary areas: Contract revisions, access to data and its derivatives, and mechanisms to allow for smoother interfacing with third parties to work on innovation and the free flow of data.
Bankers are just like small business owners, Maust said. They take on several roles to run their bank successfully. That leaves little time to tackle a bigger project such as this on their own.
"We don't have a lot of bandwidth to take on big existential threats or opportunities," Maust said. "I think that's one of the reasons we find ourselves in this situation: Because we're so small. We don't have that market or purchasing power impact or ability to influence, but working together, that's obviously changed dramatically," Maust said.
The committee has already met with the industry's largest core processors. The second phase got underway in early 2019, with the ABA now working with more than 20 small- to mid-tier cores.
"Each of us knows about maybe one or two other cores, but we don't have good visibility to the landscape of what are all the cores that are out there," Maust said.
"I didn't get involved in this to be incremental," Maust added. "I got involved in this to be transformational, and if it's not transformational, then we have failed as a committee. And I firmly believe that, because I don't think incremental progress is sufficient right now."
When negotiating with cores, devil is in the details
Dave Ward of WRK Consulting has worked on the data side of the industry for 35 years, and now consults for banks. He shared his thoughts on how to deal successfully with core providers:
Read your contract closely, and also have your attorney read your contract closely. "Many bankers do not read contracts," Ward said. Make note of auto-renewal dates.
Negotiate deconversion fees up front.
Wait until the last month of your processor's fiscal year to negotiate: They'll want the contract in hand that fiscal year rather than the next, Ward said. Watch for the phrase "at the current rate."
When core providers talk about deconversion or about anything, "there will be a clause in their contract that stipulates 'at the current rate,'" Ward said. "They can make that rate anything they want. What banks should do is say a flat fee for the term of contract."
Bankers need to monitor and keep clean their own data as well. Ward said he has seen processors continue to charge banks for loans that were already paid off that the bank hadn't purged from its records. Until the bank brought it to its processor's attention, one bank was being charged 51 cents per loan for 15,000 loans when it only had 1,500 active loans. "The vendor gave him a large check," Ward said.