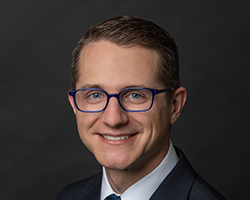 One of the newest trends in banking litigation is the proliferation of "blind eye" fraud claims. The law underlying these claims isn't new, but the rebrand to "blind eye" is sparking renewed interest and enthusiasm among plaintiffs' attorneys, foreshadowing litigation to come.
A recent example of a "blind eye" claim against a bank arose from the fallout of Bernie Madoff's 2008 Ponzi scheme and the bankruptcy litigation that followed. In 2017, the trustee for the Madoff organization asserted, for the first time, what he branded "blind eye" claims against BNP Bank, alleging BNP facilitated investment in Madoff's scheme and turned a blind eye to his fraud out of greed. The trustee sought to "claw back" money that BNP received from Madoff, on the theory that BNP took the money in bad faith, willfully blind to facts suggesting a high probability the money was part of Madoff's fraud.
Fortunately for BNP, however, the bankruptcy court recently rejected the trustee's claim because the evidence showed BNP was not willfully blind. BNP had performed extensive due diligence on Madoff and his organization, including but not limited to: Conducting on-site visits, regularly monitoring credit facilities, and repeatedly requesting and receiving confirmations that transactions were legitimate. Rather than turn a blind eye, the court held BNP actively tried to know the truth. The court was particularly persuaded that the repeated confirmations demonstrated BNP had acted in good faith.
Blind eye claims like those asserted against BNP are gaining greater popularity and acceptance. This catchy-rebrand of willful blindness liability — the theory that a party can be deemed liable for a fraud if the party, despite being in a position to prevent the fraud, did nothing to investigate and stop it from continuing — is being promoted by plaintiffs' attorneys, and even state and federal regulators, across the country. Some of this promotion has been successful. Indeed, the Texas Supreme Court in December 2019 dealt with these kinds of claims under fraudulent transfer laws, issuing an opinion that arguably broadens acceptance of blind eye theories.
In another example from last year, Goldman Sachs directors were accused of breaching their fiduciary duties by turning a blind eye to the billion-dollar 1Malaysia Development Berhad fraud scheme, which was allegedly "only made possible" by the directors' intentional decisions to ignore "obvious red flags" and choice to be "asleep at the wheel."
Banks and their officers and directors are a prime target for blind eye claims because banks frequently form a necessary link in the chain of a party's fraud — usually as a means through which the fraudster obtains, moves, or stores monies — and banks also regularly come into contact with information about the fraudster and its business activities that is not otherwise publicly known. In short, banks are often in a position to both investigate and prevent continued fraud. And it is for this reason that they are the most common defendant in the new wave of "blind eye" suits.
Blind Eye claims are here to stay
Even though "blind eye" theories of liability continue to garner interest among plaintiffs and regulators alike, they have yet to be fully embraced by the judiciary. In recent months, some courts have rejected the theory, particularly in cases involving claims that require actual knowledge of fraud (impossible if one is truly blind to the facts). But these recent defense wins should not be taken for granted; in those decisions, the courts still left open the possibility that there could be blind eye liability under different legal theories and facts. Indeed, other courts have recently endorsed blind-eye theories and held parties to higher standards. Thus, banks should employ proactive and industry-standard due diligence procedures, lest they desire to join the growing ranks of those accused of turning a "blind eye" to fraud.
What banks should consider
The increased interest in blind eye claims demonstrates banks and their leadership should be aware that an action today could be accused as "turning a blind eye" tomorrow. In practice, this means banks should ensure they implement reasonable due diligence protocols to vet the companies with which they do business. One example of this could be requesting and receiving repeated confirmations of the legitimacy of transactions, like BNP Bank.
But there is no one-size-fits-all solution to warding off potential blind eye claims. The elusiveness of just what it means to "turn a blind eye" is part of what makes these claims so problematic for banks. As a starting point, banks need to comply with state and federal laws and regulations; however, even that may not be enough, especially if there are higher standards observed in the industry as to the particular kinds of transactions at issue. It is usually wise to do more than the bare minimum.
Fraud has an endless number of faces. Although it is impossible to list every potential red flag a bank should investigate, the list below provides common examples. Depending on the situation, a bank that knows or suspects the following may need to conduct due diligence to avoid blind eye liability:
Uncommon transactions to the industry or transacting party in amount, volume or repetition;

The transacting party avoids the use of standard controls, such as a lockbox;

The transacting party violates or ignores its own internal controls;

Transactions that conflict with the bank's understanding of the transacting party's business;

The transacting party fails or refuses to comply with GAAS, GAAP, or other industry-standard procedures;

High rates of rejected, reversed, returned or disputed transactions;

Avoidance of independent audits or reluctance to provide audited financial statements;

Complicated inter-company financing or large, reciprocal inter-company transfers;

Patterns of complaints from other parties about a specific kind of transaction;

Repeated inquiries from other parties connected to the transactions, or law enforcement;

Failure to make necessary filings with state and federal regulators; and/or

Criminal or fraudulent past of executives working for the transacting party.
Best defense is a good offense
Detecting and reporting fraud quickly is one of the best ways to reduce the risk and extent of blind eye liability. And it's always helpful to be able to tell a judge or jury that your company was the first to report fraud to the proper authorities.
Furthermore, banks must ensure their employees act consistently with the bank's own due diligence standards. This is because companies are usually held liable for the information collectively known by employees. It is therefore important to ensure fraud detection and investigative responsibilities are not siloed such that one part of the bank knows of a serious red flag but fails to inform those who can investigate that red flag.
Finally, just about the worse thing a bank can do is have knowledge of suspicious facts, and then deliberately choose not to investigate and, in doing so, cite the resulting loss of revenue as a justification. As one court stated: "once a bank becomes aware that its customer is misleading it … the proper approach when fraud is suspected is to immediately terminate the relationship even if it means suffering a loss." 
And as the Texas Supreme Court held just a couple of months ago, when a party knows facts that would excite the suspicions of a reasonable person in the same circumstances, that party must diligently investigate its suspicions before proceeding further. If the party does not, then the party cannot escape liability — even if an investigation likely would not have revealed the fraudulent conduct.
The best policy is to be proactive, investigate and make a reasoned decision disconnected from profit. This demonstrates awareness and ethicality, negating the possibility that a court will find you or one of your employees turned a blind eye to fraud.
Kyle Kroll is an attorney with Winthrop & Weinstine in Minneapolis, and is a member of the firm's Financial Services Litigation Practice Group. You can reach him at [email protected] or (612) 604-6598.