Real-world examples of PR getting an account-based makeover
You ride on the ABM train because your destination is results town.
Life is all about the names on your account list that you've converted into customers and the revenue you've brought in from doing so. There's a beauty to this kind of commercial simplicity!
Although the endpoint is succinct and straightforward, that doesn't mean to say the process will be. You'll likely have to flip, hack and smash your way through the age-old promotional mix in a way that befits an approach that operates with laserlike focus.
This brings a neat blend of freedom and flexibility when you're looking at the activities to deploy as part of an ABM campaign. One such area that's been under the spotlight for me recently in helping companies with ABM strategy is PR: specifically account-based PR. Before we get into the detail on that – first things first…
PR defined
PR is "the discipline which looks after reputation, with the aim of earning understanding and support and influencing opinion and behaviour". Well, that's what CIPR has to say anyhow. Apparently, they know a thing or two about a thing or two.
Decent chunk to swallow in there. What I like about it is the synergy with ABM: it's all about driving engagement with the business and influencing behaviour towards a sales outcome.
That's a neat fit, right?
Account-based PR defined
I define account-based PR as the practice of applying the traditional discipline of PR (i.e. reputation management, influencing opinion and behaviour) to the ABM approach, focusing on target accounts.
In a similar fashion to other areas we've already explored in this series, such as account-based social and account-based events, it's about taking an existing marketing paradigm and reshaping it for an ABM world. It's not about being fussy or complex – it's about being right on the money.
---
Do you need more help with your B2B strategy?
We have a range of resources to help B2B businesses grow, including:
---
Account-based PR scenarios
As a new kid on the block, account-based PR is something I've been taking to market with those organizations who have a desire to innovate their market.
Here are a few applications that will hopefully whet your appetite to weave the account-based way into your PR strategy
Reimagining competitions
One approach I've seen work really well recently was to execute a land and expand competition. This involved the client setting up a competition which was based on competency – complete with a dazzling prize.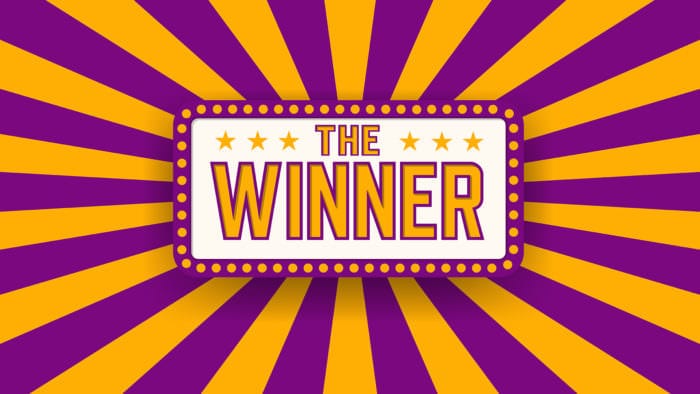 Specific ABM outreach was undertaken to carefully target named contacts within target accounts to drive strong levels of participation from their VIP prospects and customers. In the best interests of fairness, the competition was open to anyone to enter.
When the winner deservedly walked away with the prize, the account-based PR machine kicked into action! It was used to work on specific PR activities all with the intention of expanding the footprint, awareness and engagement within the target account.
The winner and the work they were so proud of was featured in relevant blogs, news outlets and magazines – which obviously built up the self-esteem and profile of the winner. But most importantly, through an ABM lens, the internal comms and employee engagement teams within the target account were all over it!
These internal teams were over the moon at such an achievement from their colleagues and were enthusiastically sharing the news on social media sites but also using internal comms tools: newsletter, intranet, staff meetings and the like. This gave the client some serious air cover within the target account that would have been almost impossible to get by any other means.
Which organization doesn't want to share incredible stories about their employees?
Case studies
Ahh, the trusty case study. Often lauded, rarely mastered. You'd be hard-pressed to find a marketer who doesn't acknowledge their importance – and it's one of the few tactics that effortlessly traverse the full range of B2B sectors.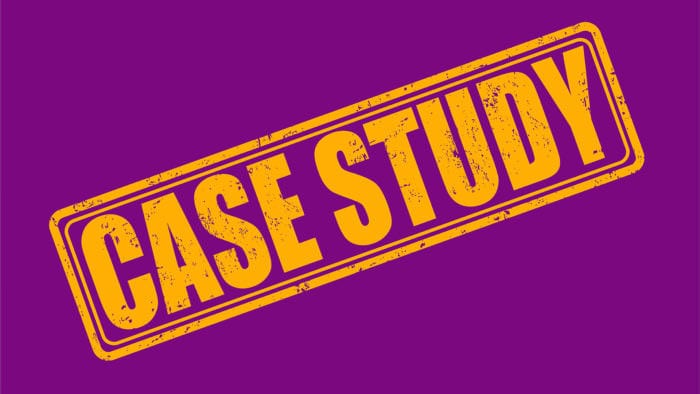 Suffice to say, all B2B organizations must give their prospects assurance that they've been there, done that and got the t-shirt in a business like theirs. Case studies are awesome for that. A customer story that's been well put together can obviously give much-needed comfort that it's a path well-trodden, but interestingly through an ABM lens, you can also get an alternative viewpoint on showing you've done this kind of thing for an organization like theirs before.
You see, the style of a case study that will resonate will vary greatly depending on the account. There are loads of variables to consider depending on what type of business you are, and the target account is. They're certainly going to want case studies that are:
In the same industry.
Of a similar size as the target organization.
In a specific region.
Suffering the same pain points.
This is about fully integrating ABM into the customer reference program. As a result, when you set about interviewing a customer for a new one, it's fully strategic and aligned with the accounts you're looking to bring on board.
You need to think about the specific language to be used within it – language that is reflective of the insight you have about the key contacts in a target account.
Any pain points that are similar in scope or scale must be accentuated and given a real profile.
You can also begin to look at the social landscape around a key contact: can you get a case study from a close connection? This can make their shares really powerful and may even serve as the basis for a really neat, 'non-salesy' intro.
Obviously, considerations about the media the key contact uses and the social networks you should sponsor some account-based advertising on to get such PR dynamite in front of them is par for the course.
When you think about case studies with ABM as your guiding light, there's an infinite amount of ways in which you can make it most relevant for your VIP readers.
Thought leadership
Another area that's getting the full account-based PR treatment is thought leadership. In a similar vein to case studies, you can take knowledge of an individual account and set about creating specific, highly focused content to get into publications that are renowned within the target's industry. In this model, a topic is hand-picked based on commonality with the target organization.
When the hard work's been done and the piece is live, it can be used in an intelligent and structured foundation as part of an outreach process across whichever channels you know that your initial target contact within the ABM account responds well to. This kind of ammunition is gold dust for ABM teams across sales and marketing functions. Such content can be created that helps your ABM pipeline move with vigour and velocity through to an ROI-filled crescendo.
Moving forward
It's certainly early days for account-based PR, but that hasn't stopped the innovation hungry go-getters from putting themselves out there. Those that have bit the bullet are getting a ton of value from this ultra-targeted way of thinking about the classic promotional discipline of PR.
As with all of this activity, why not give it a go? I think you'll find there are massive amounts of potential for your business by just leaning into this way of thinking for just a few days.