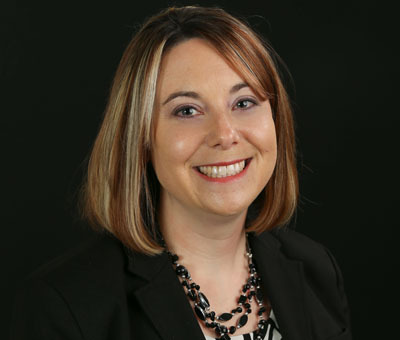 Christy Baker left her job in the banking industry in February to start a bank consulting firm and, with her husband, open Destination Coffee and Cuisine in Oakland, Iowa. She planned for the shop's construction and inventory, and made scrupulous arrangements with her bank for her consulting kick-off. She did not expect, nor plan, to hold her first meeting as an operational strategist virtually, and in the professional aesthetic of her home. After the first socially distant consultation, her business retreated to a hiatus. 
At the end of March, Iowa remained one of a handful of states that didn't have a state-wide stay-at-home order, so plans for Baker's coffee shop are moving forward at a scheduled pace. Contractors will practice social distancing as construction embarks, with the shop set to open its doors (or its drive-thru) in June. "We're not making a ton of plans, but we're also not canceling plans that we had in the coming two to three months," she said. 
Not the case in other states. The imperative to enact social distancing has shuttered millions of small businesses. In the interest of solidarity, communities and local governments have rallied around entire industries that are struggling due to the virus.
A report on coronavirus impact on small businesses by the U.S. Chamber of Commerce, said one in four small businesses it surveyed had already been temporarily shut down, and among those that hadn't shut their doors, 40 percent expected to do so in the following weeks. The survey was conducted March 25 to March 28 with 500 small businesses. Findings included: 43 percent of businesses had fewer than six months until a permanent shutdown was unavoidable. Many of the companies surveyed, however, hope that they will get the help they need to outlive the crisis, and 57 percent felt positive about their overall business health.
In addition to the federal stimulus package, Economic Injury Disaster Loans and the Main Street Business Lending Program, several states have rallied in an effort to support small businesses, including:
Illinois:

The Chicago Small Business Resiliency Fund offers $100 million as low-interest loans to small businesses for emergency cash flow. The Hospitality Emergency Grant program provides $14 million to hospitality businesses' working capital, including payroll and rent, job training, retraining and technology to support shifts in operations due to the crisis.

Kansas:

The HOST Relief Program provides up to $2 million to stimulate businesses and workers affected by the virus, providing private sector dollars to Shawnee County small businesses, and public sector dollars through emergency grants.

Michigan:

Small Business Relief Program Funding provides up to $20 million in grants and loans to Michigan small businesses.

Minnesota:

The Small Business Loan Guarantee Program provides interest-free emergency loans ranging from $2,500 to $35,000 to Minnesota-based businesses in need.

Nebraska: The Community Development Block Grant assists affected private, for-profit Nebraska businesses.
North Dakota:

North Dakota Development Fund loans and equity investments are available to companies certified as a primary sector under the North Dakota Development Fund, Revolving Rural Loan Fund and the Venture Capital Program with up to $1 million at low interest rates. 

Wisconsin:

The Small Business 20/20 is a $5 million grant program that offers companies with fewer than 20 employees up to $20,000.
Not all businesses are laying workers off, however. GrocerKey is a white-label e-commerce technology provider to about a dozen retailers throughout the United States and Canada, with roughly 400 employees. The business is based in Madison, Wis., and launched in 2014 with the help of a Madison Development Corp. venture debt fund, endorsed by several Wisconsin banks. 
When the crisis hit, a third of GrocerKey's staff left the company due to underlying illnesses, childcare, or no longer being comfortable continuing delivery as the coronavirus spread. At the same time, consumer demand surged and sales increased by 25 percent, said Jeremy Neren, president and CEO. 
"We lost roughly 30 percent of our labor force virtually overnight, and frankly continue to lose some percentage on a daily basis," Neren said. "But obviously we're onboarding new employees at a rate above that. We've been able to continue to fulfill record-setting demands." Neren estimated the company has hired between 75 and 100 people in the two final weeks of March, and was looking to hire another few hundred employees.
Back in Iowa, timing is everything for Baker. "But if [the coffee shop] were … just about ready to open and all this happened, it'd be a whole different story," Baker said.