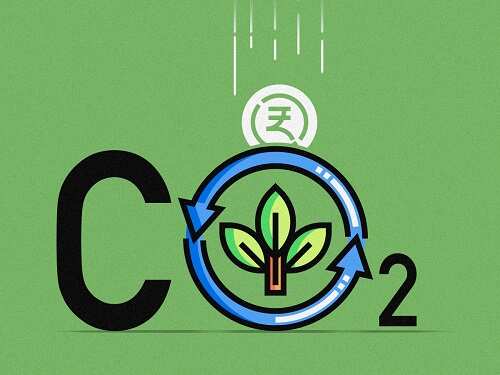 Carbon Clean Solutions has raised $16 million in fresh funding from US-based WAVE Equity Partners and Chevron Technology Ventures, and Japan's Marubeni Corporation, as the clean-tech startup shores up capital in a highly competitive and evolving carbon capture industry.
The company had earlier raised $6 million from investors such as Blume Ventures and also grants from the US Department of Energy and UK's Department for Business, Energy and Industrial Strategy.
Carbon Clean said the fresh capital will be used to deliver an existing pipeline of projects globally and develop a containerised solution that it says will bring down the cost of CO2 capture to $30 per tonne by next year.
The company works with industries to help reduce their carbon emissions, with its biggest installation in Thoothukudi in Tamil Nadu, which it says captures CO2 emissions at a cost of around $35 per tonne.
"This investment demonstrates the confidence our new investors have in our technology and its commercial scalability. We can now grow our company to a size that can help deliver projects to make a 'net zero' emissions world possible," said Aniruddha Sharma, CEO of Carbon Clean Solutions.
The financing will also give the company access to customers globally through joint projects with firms such as Marubeni Corporation. In a statement, the Japanese firm said it was keen to jointly develop carbon capture utilisation and storage businesses along with Carbon Clean Solutions.
Carbon Clean Solutions was among the nominees in the 'Top Innovator' category at The Economic Times Startup Awards 2019.
"CCSL reduces the cost of carbon capture from industrial emissions by more than half. This is the hardest 25% of greenhouse gas emission to control, and this affordable solution turns an economic liability into an asset," said Praveen Sahay, Managing Director at WAVE Equity Partners.
With 39 installations across Europe, Sharma said that interest from Indian companies was increasing in the last 6-8 months. The company is currently working on a project with Dalmia Cement, which it said would be the world's largest cement de-carbonisation effort.
"There's a huge opportunity as far as industrial de-carbonisation is concerned in India. The country can become a leader in supplying carbon neutral commodities to the world as industries are only now making investments, unlike in other parts of the world where it's an added cost," Sharma added.
The company said its goal was to reach 1 giga tonne or 1 billion tonnes of CO2 capture, without giving a timeframe within which it plans to do so. It said it aims to get there through its containerised carbon capture solution, which is 10 times smaller than existing solutions, while cutting down the installation time to a few weeks rather than years.
The International Energy Agency recently said that growth of global energy-related carbon dioxide emissions remained stagnant at 33 giga tonnes in 2019.