As part of Linda Koch's job as president and chief executive officer of the Illinois Bankers Association, she's driven the wrong way down a couple too many one-way streets. While traversing rural southern Illinois on her way to visit member banks, she has screamed in fear of crashing into rogue cows as IBA's members relations manager sat laughing behind the wheel. 
Koch has gotten a ticket from a cop on horseback, and her windshield smashed when a parking garage door shut too soon. She's even had a run-in with a firetruck in pursuit of a fire in downtown Chicago when the roads were choked by rush hour. (No one was hurt, but it was pretty inconvenient for all involved, she said.) As she waited in the back seat of a Chicago policeman's car (for damaging city property), the IBA downtown office manager, Denise Perez, brought her water.
Memorabilia and memories of tickets and traffic echoed like a laugh during the IBA's 2019 end-of-year staff meeting — Koch's last as president and CEO after 18 years in the role. Koch will be retiring from the IBA this summer. 
"Everybody asks me what I'll miss the most," Koch said, "and it's the staff."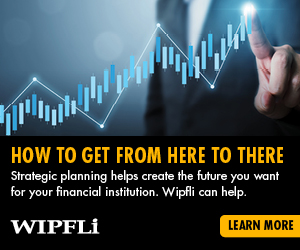 And that's what Koch is most proud of — a staff that represents the big guys and the little guys as fairly as they can. The IBA represents the second-smallest bank in the state up to the largest one. Since Koch began with the IBA in 1989 as director and vice president of government relations, the number of banks has dropped by more than 60 percent. During the years of the financial crisis, in a state where politics nearly always gets in the way, her biggest fight for the banking industry was advocating for its culture — which sometimes meant following her gut.
When Koch stepped into leadership in 2001, there was a foggy perception of unfettered deregulation after the passage of Gramm-Leach-Bliley, the pace of consolidation was quickening, and the IBA's vision seemed to be mired in its previous decades' situations, Koch said. 
In the midst of a shrinking staff, waning membership and changing leadership, legislation surfaced that would only benefit one of the association's largest member banks. With approval from the board, the IBA took a neutral position on the legislative issue. They lost the member-bank for 18 months and had to aggressively restructure by cutting expenses and laying off employees as a result of the stance. "Our neutral position, though, demonstrated to our industry that we didn't just represent the interests of any one bank," Koch said, and that is when many community banks began taking a fresh look at the IBA.
"That helped our credibility with the community banking sector," Koch said. "And it was the start of rebuilding ourselves with the whole industry, because there was a lot of animosity between the IBA and the Community Bankers Association [of Illinois.]"
Twenty years later, Koch said she hopes the new CBAI leadership of recent years and the IBA leadership in her wake will decide to work together more closely on advocacy and related programs despite ongoing historical differences.
"Frankly if we could partner, I believe we could partner on 99 percent of everything we do," Koch said, "because we are essentially providing the same types of training programs and conferences, and lobbying virtually on the same issues."
"With our shrinking industry and the challenges that we face — from talent to non-banking competition to a host of other issues — there's no way we shouldn't be working together," Koch said. "It's the only way to attack the issues we're both facing."
The IBA has a lobbying day in Springfield that brings together roughly 150 bankers who meet with legislators, chamber leaders and other regulators and politicians. The CBAI hosts a lobbying day almost identical to the IBA's, and while for the past three years they have declined a request to consolidate the days, Koch hopes in the coming years the associations can join forces on legislation that will benefit the entire industry.
And one piece of legislation Koch never thought would be stirring as much conversation in Congress as it is, is credit union taxation. There have been more than two dozen acquisitions of banks by credit unions in the past two years, and four of them have been in Illinois.
On her very first day on the job, Koch remembers walking into a meeting that was discussing the prospect of taxing credit unions, and she never thought the conversation would change as much as it has.
"We've been talking about that for more than three decades, and back then I never thought Congress would even consider the legislation to tax them," Koch said. But, "credit unions — especially the large credit unions — have become so brazen in abusing their taxpayer subsidies that lawmakers are starting to notice."
"[Credit unions] are paying millions of dollars for naming rights of entertainment and sports venues," Koch said. "I believe that as the credit union industry continues unabashedly down this path, Congress and state legislatures will ultimately do the right thing."
Koch was introduced to banking as a legislative analyst in the 1980s. It was where she learned about banking legislation and regulation from the inside out. She heard everyone's opinions, good and bad. While she grew in appreciation for all that community banks do for the economy, she soon realized that "there's a lot of people who need love for bankers." 
"Unfortunately there's not much we can do as an industry to help formulate proposals that would address our problems because it's so political," Koch said, "So what we decided to do years ago was promote the economic impact that our industry has in Illinois, so that lawmakers understand how the banking industry could be."
The IBA has partnered with economists from the University of Illinois at Urbana-Champaign to conduct economic impact studies, which found that the banking industry in Illinois employs 105,000 people, and indirectly generates an additional 303,500 jobs, with a total of $22.6 billion in average wages and salaries. In 2018, banks generated a total economic output of more than $45 billion and paid almost $2 billion in state, local and federal income taxes. 
Though Koch is retiring, she plans on staying involved in banking advocacy, as well as taking care of her mother, cooking more meals for her husband Bernie (after she takes a few cooking lessons), and spending time with her two rescue dogs.
And she urges bankers at all levels to stay engaged. "We had 1,200 banks [in Illinois] 30 years ago and today we're down to 460," Koch stated. "There are only 460 top decision makers, but we need everyone below the C-suite, every banker, to be engaged in the political process.
"It doesn't matter who you are, just get engaged, because it's critical for our industry," she said.