A quick guide to different types of advertising for different purposes
This article explores different types of advertising online. Which ones are effective? Which among them actually help businesses reach their bottom line and business goals?
In Digital Marketing: Integrating strategy and tactics with values, published 2014, Ira Kaufman and Chris Horton wrote that we're well beyond the stage in which digital media is a fad. In fact, it is quickly becoming the means by which consumers communicate with their friends and families especially when making purchase decisions. This is the main reason why marketers embrace and digital marketing and advertising.
If you are a marketer you may be in doubt about the best way to reach and convert your audience through digital advertising. That's why we've listed some of the different types of advertising to help you figure out what works best for your targeted audience.
If you're looking to optimize your marketing strategy, integrate your digital activities, or just need some help prioritizing your next steps, then our popular RACE Framework is for you. As you can see in the funnel below, advertising is one of many digital channels which make up your marketing activities across reach, act, convert, and engage.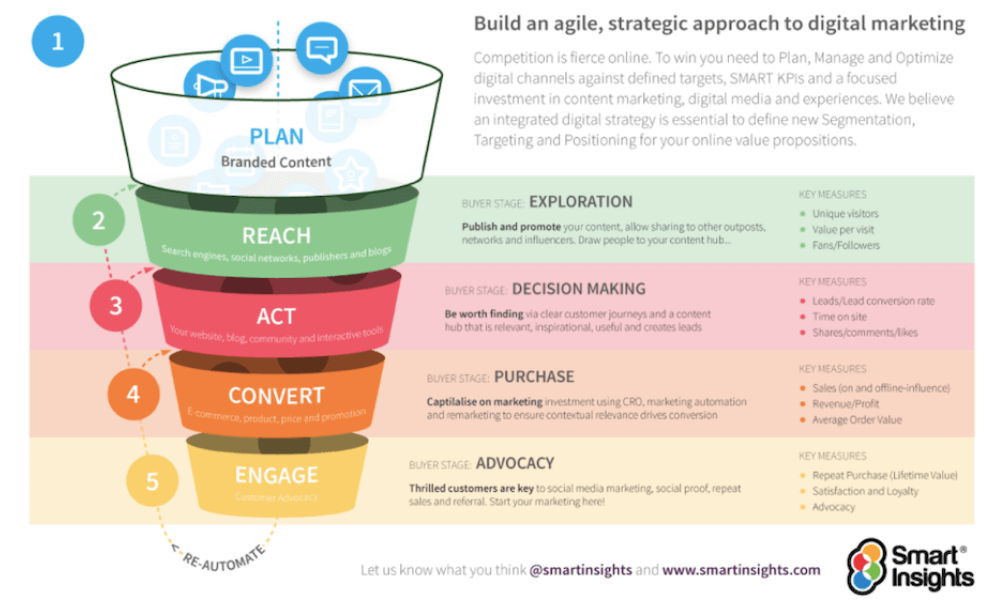 Want to find out more? Why not book a free 1-2-1 consultation call with the team? Our consultation calls are designed to put you in the driver's seat and talk through your opportunities using the RACE Framework, so you can make an informed decision about the best strategy for your business. Book your call to find out more.
1. Static display ads
It is an advertisement on a web page that does not change. A static banner ad is generally a still single frame with a catchphrase. John O'Toole, a senior performance marketing consultant, analyzed the data of four advertisers to identify which one is better between static and animated ads. After reviewing the advertisers' data for 12 months, he learned that static ads prevailed over animated ads in almost every single campaign.
He theorized that static ads were more effective since previous visitors would recognize the brand logo instantly, whereas animated ads have a series of images that do not contain the brand logo at all. However, static is not limited to banner ads. They can be in other forms like one-way webinars, website pages, eBooks, emails, and landing pages.

2. Interactive ads
Marketing expert John McTigue explained the advantages of interactive content. Besides the fact that they're cheap to set up, an interactive ad increases brand loyalty and reputation. It can be in the form of customer reviews, mobile apps, social media
It can be in the form of customer reviews, mobile apps, social media updates, and shares, as well as blog comments. However, it comes with a few drawbacks, too. It's easy to setup but it's not cheap since you have to monitor the channels at all times. You have to provide fresh and relevant content to keep your customers engaged. Indeed, it requires manpower, training, and talent to do well.
Another example is the Interactive advisor banners, which are minified versions of SMARTASSISTANT advisors, in which only the first question is displayed and then upon interaction, it leads users to a campaign-specific landing page where they are able to answer additional questions and get immediate suggestions on suitable products. Interactive advisor banners are an engaging approach to help create an emotional experience for consumers, build powerful brand awareness, and increases click-through rates through relevant content. Studies have
Interactive advisor banners are an engaging approach to help create an emotional experience for consumers, build powerful brand awareness, and increases click-through rates through relevant content. Studies have shown that consumers are 2.5 times more likely to interact with these types of ads than with regular ad options.
3. Animated ads
Animated GIF or flash ads are types of advertising that take more time to create than a text or standard image but they are worth the investment. Animated ads give your customers up to 30 seconds to get your message across. Graphic designer and entrepreneur John Harbison said it can give you more freedom than the limited space of a static ad.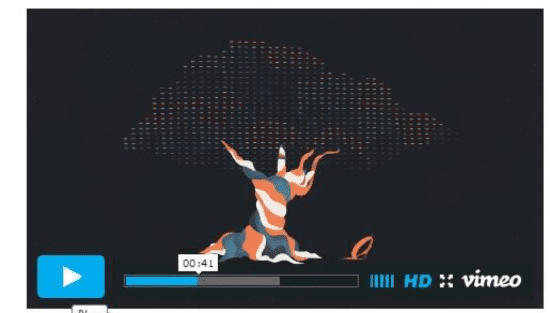 4. Banner ads
These are similar to static ads, and are displayed across a users screen – usually at the top.

Ad Placement
Writer Kim Gordon said you have to put your ads where your customers are. This allows you to reach your ideal customers with the right message, in the right place at the right time. If you're thinking about social media sites like Facebook, Twitter, or YouTube you already have an idea about the best places to put your ads. Indeed, social media is a game-changer in the world of digital advertising. Let's take a closer look at different types of advertising online.
Search ads- you can utilize this by activating your Google Adwords account or similar advertising platforms.
Pay per click (PPC) ads- they provide instant gratification simply because you can expect increased traffic to your website hours after launching a campaign. Advertisers can monitor how much they spend with PPC as well as what keywords did trigger traffic to the website. Some of the biggest advantages of PPC Ads are lower advertising expenses, greater control over your ad campaigns and more accurate customer targeting.
Bing- Just recently, Bing Ads announced the launch of remarketing for search and shopping campaigns. Advertisers can now serve ads on Yahoo or Bing search results to users who have visited their site.
Facebook- through Facebook, you'll have the opportunity to approach exactly your target group. Before starting your Facebook marketing strategy, make sure you're clear about the ad design and content, segmentation, ad formats, and your budget.
Twitter- the site offers three types of ad options—promoted tweets, promoted accounts, and promoted trends. According to Penna Powers, promoted trends will cost you around $200,000 per day.
Google Display- Google said the Display Network (GDN) reaches over 90 percent of global internet users expanding across two million sites. Display ads are those banners or small boxes you see when you skim your favorite sites or blogs.
Retargeting Ads- AdRoll said retargeting works by keeping track of people who visit your site and displaying your retargeting ads to them as they visit other sites online. Generally, they help convert window shoppers into buyers.
Mobile Ads- it's growing faster than all other digital advertising formats. A recent data from Business Insider Intelligence found that US mobile ad spend will top nearly $42 billion in 2018.
Designing different types of advertising
After you've decided which types of advertisements to use and where to place them, it's also important to consider their designs. If you're planning to have a clickable banner ad, the first thing to consider is the size. Use a standard size as much as possible. By that, Google AdSense noted that the most successful sizes are the following:
Large 336×280
Medium 300×250
Leaderboard 728×90
Wide Skyscraper 160×600
You have to maintain hierarchy if you want a clickable banner ad. With these in mind, you should always have the three basic components in your ad to ensure that they would be accepted by the ad platforms and help your ad convert better – the company logo, a value proposition, and a call to action.
The role of different types of advertising in your marketing strategy
Don't forget to consider the role of these different types of advertising in different stages of the customer journey. For example, raising awareness, generating leads, or retargeting.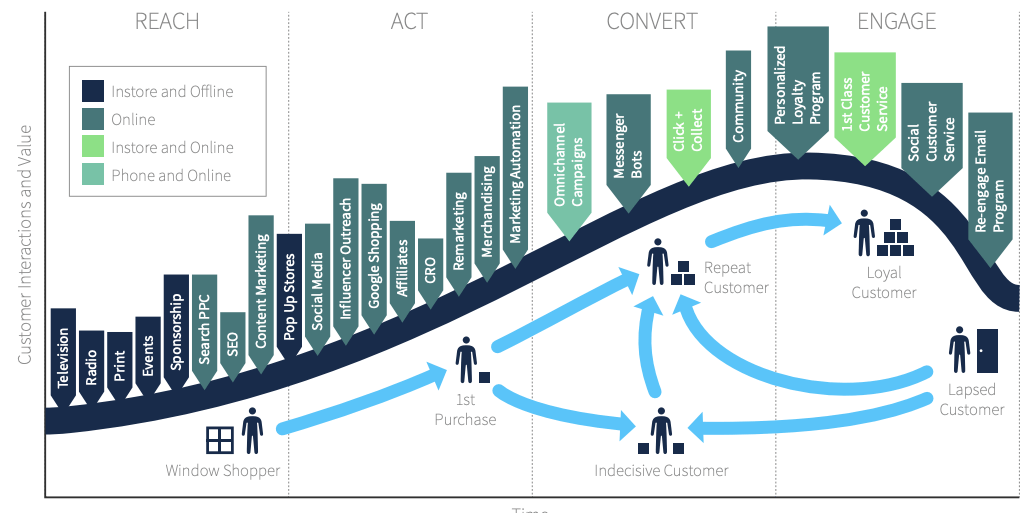 Our RACE Framework is a popular marketing structure framework for Startups, SMEs, and international corporations, since it can scale up or down according to your short-term and long-term objectives. Simply put, RACE guides marketers through a fully tailored customer journey integrated across reach, act, convert, and engage. Book your free 1-2-1 consultation call today to discuss the challenges and opportunities in your marketing strategy using the RACE Framework.