Direct to consumer campaign case study: Warby Parker
Warby Parker is a glasses designer, manufacturer, and retailer taking the world by storm. Their direct to consumer (D2C) model allows this company to build relationships directly with customers and benefit from retaining them, without expensive intermediaries and partners.
"By circumventing traditional channels, designing glasses in-house, and engaging with customers directly, we're able to provide higher-quality, better-looking prescription eyewear at a fraction of the going price."

In this post, I'll be exploring Warby Parker's marketing strategy and offering our recommendations to develop customer relationships within your retail e-commerce business. To do this succinctly, I'll be using the RACE Framework to highlight WP's strategy at 4 crucial stages in the customer journey – Reach, Interact, Convert, and Engage.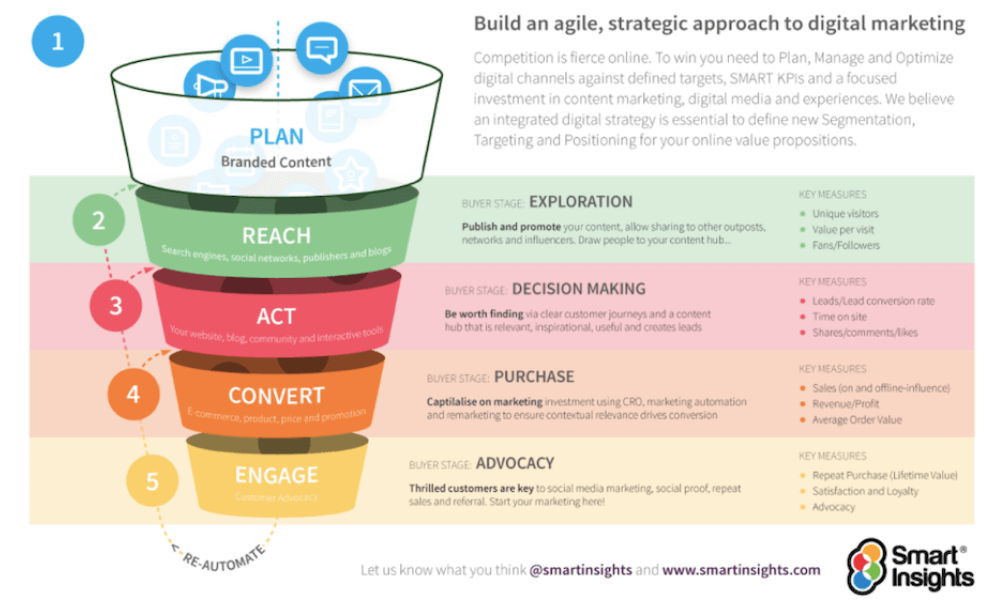 1. REACH: Omnichannel value proposition
Warby Parker, a designer, manufacturer, and retailer, offers customers the opportunity to try on 5 frames at home for free. In this way, Warby Parker knows the customer will try on 5 pairs of their own frame, as opposed to trying on frames in a shop that stocks a number of designers.
Meanwhile, the customer has the convenience of being able to try on a wide range of frames of their choice in their own home. As we know, the value of 'at home' retail and e-commerce solutions has increased exponentially over the last 18 months, therefore, strengthening this as a value proposition.
For Warby Parker, omnichannel marketing strategy is not just a 'nice to have', it's a crucial element of their go-to-market strategy.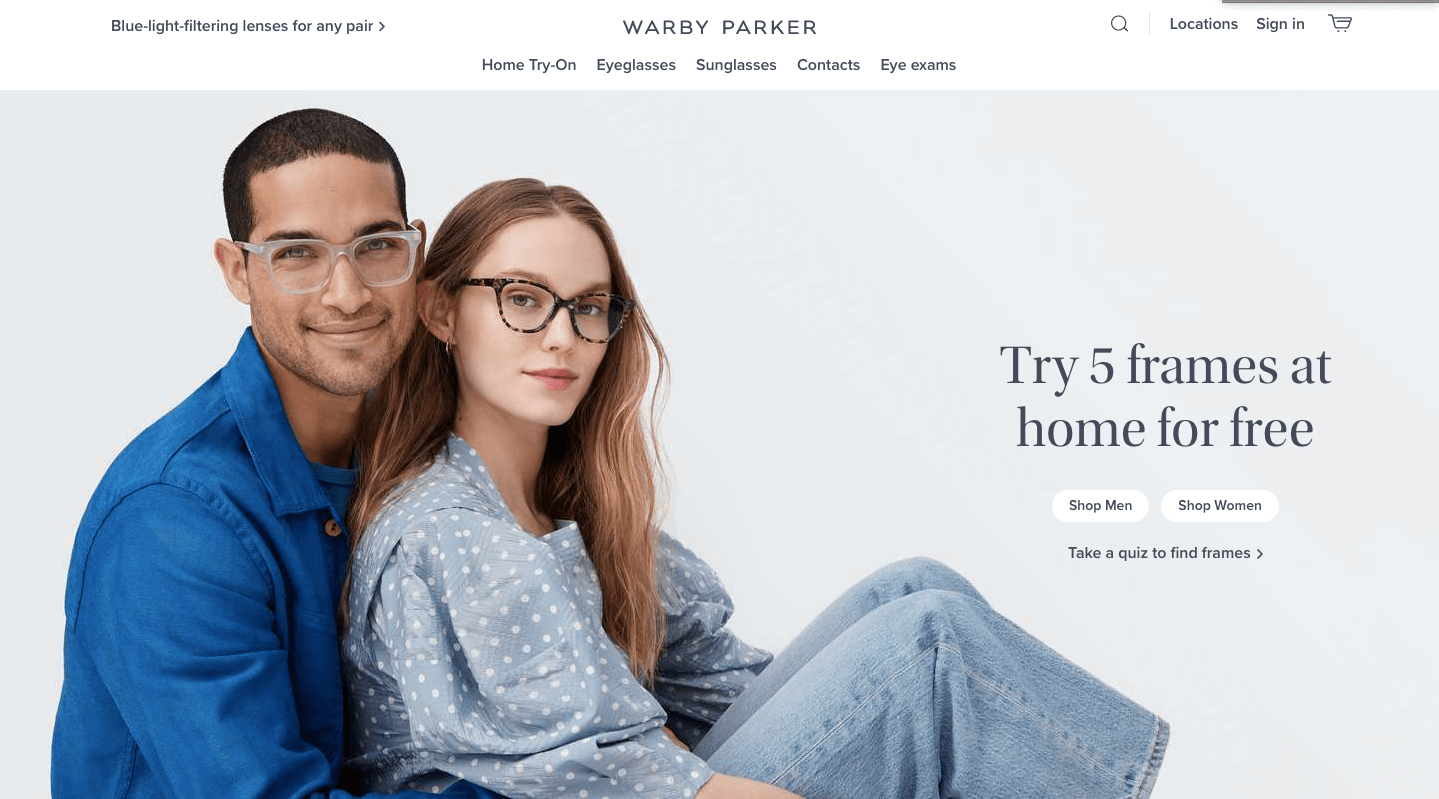 4. INTERACT: Content marketing
This quiz helps customers narrow down which frames to consider. An interactive, personalized service boosts interaction on the site. While the customer answers from their own preferences, the quiz is designed to showcase WP frames only. So, unlike taking the quiz in a multi-designer retailer, there is no combination of answers given that could be given that do not return a WP frame. Done well, content marketing is a blend of attracting your customers' attention whilst also delivering your own objectives. This is a great example.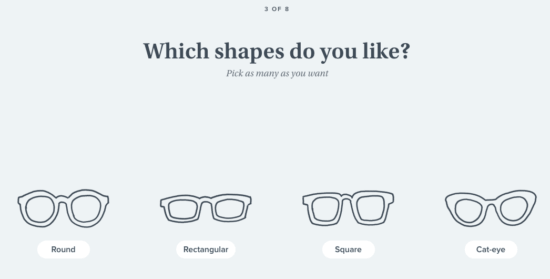 2. CONVERT: Marketing technology and on-demand
Direct to Consumer marketing is all about reducing the number of intermediaries between you and your customer. For a customer to 'try before your buy', it will take days to receive the glasses in the post. But, virtual try-on is instant, thus eliminating extra barriers to conversion. As we continue to blur the lines between online and physical retail and commerce, marketing and supply chain must work together to offer value at every customer touchpoint.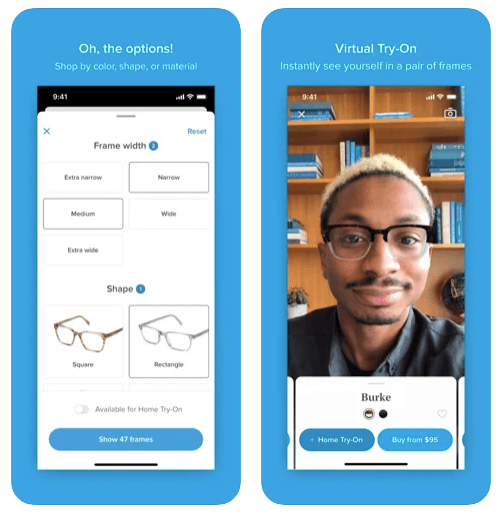 4. ENGAGE: Personas
If you want to keep your key markets engaged, D2C marketers need hyper-targeted positioning to ensure customers have no reason to look elsewhere.
WP are positioning themselves as the glasses provider of choice for regular screen users (eg professionals or students) with their blue-light-filtering glasses. In fact, even people without a perscription can buy a pair to benefit from the blue-light filter. At $50 extra, it's unlikely that WP will make a huge profit from this option, but, by allowing them to cater to their target audience's needs WP can continue to keep them engaged.