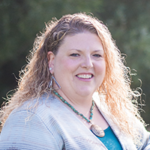 Low interest rates have been around for most of the 21st century, and since the Great Recession, they have helped to keep our economy strong and growing.  
But there is a downside to very low interest rates in that many borrowers have come to expect that they will last forever. Bankers are in a unique situation: They want their customers to be able to take advantage of low rates, but as responsible advisors to their farm and ranch customers, they don't want their customers to plunge into debt too deeply just because rates are low.
No one can accurately predict the direction of interest rates in the future. That being said, we believe that agricultural loan interest rates will rise (possibly sooner rather than later), and that bankers should consider taking steps now to help their customers hedge their interest rate risk.
We did not want to do a dreary re-telling of the experience of the 1980s, with comparisons between then and now, but there are some similarities that are just too compelling to avoid. Like then, we are feeling the hangover of a great agricultural export boom, which encouraged farmers to rapidly expand — and many did so with borrowed money. Commodity prices were high in the 1970s, then they dropped rapidly in the 1980s, just as they have dropped recently. 
Rapid technology changes in the 1970s and 1980s increased farm and ranch productivity, just as it did in the 1990s and 2000s. As a result of all of the seemingly endless demand for agricultural production, farmers and ranchers started paying more and more for the principal asset of farming — land. And, like then, agricultural real estate debt ballooned as land prices escalated. 
Fortunately farmers and ranchers are not saddled with the same unworkable pile of debt they had more than 40 years ago, although steadily increasing debt levels point to possible trouble ahead. Just like 40 years ago, farmers and ranchers are working under tremendous exposure to future interest rate increases. Much agricultural debt today is structured on a variable rate basis and a significant increase in interest rates could spell disaster.
Bankers have a unique opportunity to help their customers manage interest rate exposure. How much responsibility bankers have to their customers when it comes to how much debt they can and should carry is debatable, but even the most laissez-faire approach should include some consideration and discussion of how much interest rate risk each customer is bearing. 
During this period of historic low interest rates bankers can leverage their unique position to counsel their customers in a way that might result in them being better prepared for a period of interest rate turbulence.
Getting the message across to your customers that just because interest rates are low does not mean that money is on sale. Low rates mean that every payment a producer makes on a loan results in more of the principal being paid off. This is a good thing. Remind your customers of that fact. Less debt equals less interest rate risk.
Bankers can help their customers greatly by structuring their debt to help them take advantage of low rates. Most farmers and ranchers hate the idea of having their agricultural real estate encumbered by debt. Many producers often overload their short and intermediate debt while not bringing their real estate to the table. Restructuring debt using farm real estate is a big (and expensive) step, but in this low rate environment, it is one of the few options that producers have to lock in rates to help right size their cash flow.
Going back to the 1980s for a moment when rates went up rapidly, there were few, if any options for fixed rate financing for farmers and ranchers. Seeing what high interest rates did to many farm and ranch operations, bankers advocated for a vehicle that would allow them to safely structure debt with fixed rates so farm and ranch businesses would be insulated from future rate shocks. The result was the creation, by Congress, of the Federal Agricultural Mortgage Corporation (Farmer Mac). If, like us, you believe that we could be looking at substantial interest rate increases in the future, you owe it to yourself and your customers to understand how this Government Sponsored Enterprise operates and how you can utilize it for the benefit of your institution and your customers. 
We have been in a low interest rate environment for some time, but that does not mean that low rates are here forever.
John Blanchfield directed agricultural banking policy at the American Bankers Association in Washington, D.C., for 25 years. Today he owns Agricultural Banking Advisory Services, an independent consultancy. He can be reached at [email protected].
Heather Malcolm is vice president of agricultural lending at Bank of the Rockies, Livingston, Mont. She is the 2020 Chair of the American Bankers Association's Agricultural and Rural Bankers Committee. She can be reached at [email protected].