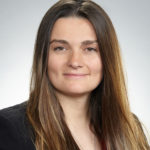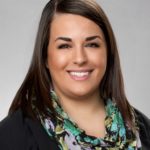 Marion, Iowa-based Farmers State Bank has promoted three employees.
Amanda Johnson was promoted to vice president, credit manager. She began her FSB career in 2006, and previously served as assistant vice president, credit manager. She previously spent time working for Farmers State Bank, Waterloo, Iowa. 
Johnson has a Bachelor of Science degree in finance from Upper Iowa University, Fayette. She has spent time volunteering with the Girl Scouts of Eastern Iowa & Western Illinois.
Diane Lund joined FSB in 2018 as controller. She has now been promoted to assistant vice president, controller.
Lisa Martino, branch manager for the bank's office in Hiawatha, Iowa, has been promoted to an officer of FSB. She has been with FSB for three years and, prior to this, served as the assistant branch manager in the bank's main branch in Marion.
Previously, Martino worked for Minneapolis-based U.S. Bank in Cedar Rapids, Iowa. She has a degree in psychology and political science from Coe College, Cedar Rapids. She has volunteered as a campaign coordinator with United Way of East Central Iowa.
The $849 million Farmers State Bank has six offices in Alburnett, Cedar Rapids, Hiawatha and Marion, Iowa.