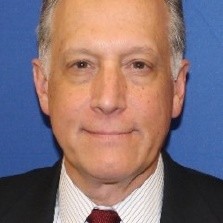 Gregory Bottone was named Chicago regional director for the FDIC, effective March 29.  In this position, he will direct both risk management and consumer protection supervision programs for financial institutions in Indiana, Illinois, Kentucky, Ohio, Michigan and Wisconsin.
Bottone has been with the FDIC for more than 35 years and has held a number of leadership positions within the Division of Risk Management Supervision, including assistant regional director for the Boston office of the New York region for the past 23 years. He has also previously served as Boston acting area director and acting deputy regional director for the Chicago, Kansas City and New York regions, where he oversaw both risk management and consumer protection supervision programs. 
He began his FDIC career as a bank examiner in the Concord, N.H., field office. He also served as a review examiner and case manager in Boston and as acting section chief in the headquarters office during the height of the 2008 financial crisis. 
Bottone has a Bachelor of Arts degree from George Mason University, Fairfax, Va., and an MBA from James Madison University, Harrisonburg, Va.  He is also a graduate of the Stonier Graduate School of Banking.
Bottone replaces John Conneely, who was recently promoted to director of the FDIC's Division of Complex Institution Supervision and Resolution.
Product prices and availability are accurate as of the date/time indicated and are subject to change. Any price and availability information displayed on [relevant Amazon Site(s), as applicable] at the time of purchase will apply to the purchase of this product.