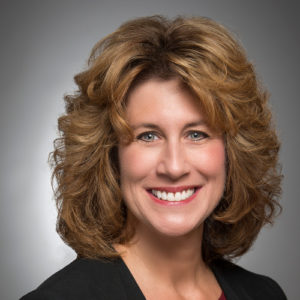 Kathy Dockery is joining First Mutual Holding Co., in Lakewood, Ohio, as senior vice president and chief information officer.
Dockery joins FMHC from Fifth Third Bank where she served as a technology director. Before joining Fifth Third, she was with Key Bank for more than 20 years, serving in technology roles of increasing responsibility, including leading the development of a digital business automation center of excellence.
"Kathy brings a unique blend of strong leadership competencies, technology acumen and an innovative mindset to FMHC," said FMHC CEO Thomas Fraser. "Kathy's collaborative leadership approach will help us accelerate our technology transformation and ensure we are delivering enhanced technology services and digital solutions to our employees and the customers of our family of mutual banks."
Dockery has a Bachelor of Arts degree in organizational development from Baldwin Wallace University, Berea, Ohio, and an associate degree in computer science from Cuyahoga Community College, Cleveland. She also completed the Women in Stem Leadership Program at Case Western Reserve University, Cleveland.
The $2.4 billion FMHC's subsidiaries include: First Federal Lakewood, Lakewood; First Mutual Bank FSB, Belpre, Ohio; Blue Grass Federal Savings and Loan, Paris, Ky.; Warsaw Federal Savings and Loan, Cincinnati, Ohio and Martinsville First Savings Bank, Martinsville, W.Va.