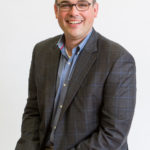 Jason Howard has been named president of First State Bank & Trust, Bayport, Minn., as part of the bank's planned succession.
The bank also promoted Chad Fett to president of trust services. Previously, he was executive vice president of trust services.
Howard, 40, joined First State Bank and Trust in 2012 and was promoted to chief financial officer in 2013. He began his career as a staff accountant with Arthur Andersen in Minneapolis and later served 10 years with Wipfli where he provided audit and consulting services to community banks throughout the Midwest. 
Howard has a Bachelor of Arts degree in accounting and economics from Luther College, Decorah, Iowa, and obtained his CPA license in 2003. 
He currently serves as chair of the board for Croixdale Senior Living Community, Bayport, is a member of the board of directors for Lakeview Health, Stillwater, Minn., and is an active participant in the Stillwater Noon Rotary Club.
"It's been a joy for me to work closely with Jason and Chad, and I congratulate them on these well-deserved promotions," said CEO Peter Clements. "Succession planning has been a challenge for many community banks and we have taken a proactive approach to our plans. We're extremely confident that we have some outstanding management talent in place."
Fett, 51, joined First State Bank and Trust in 1987 as a summer intern and worked as a teller and in the mortgage department prior. He also served in business development and was promoted to manager of the Oak Park Heights, Minn., office when it opened in 1997. Fett joined the trust department in 2001 and was named senior vice president of trust services in 2011. 
He is a board member for Family Resource Center St. Croix Valley and is a member of the Hudson Daybreak Rotary Club. He has a degree in a business management degree from Concordia University, St. Paul, Minn.
The $279 million First State Bank and Trust has seven offices in Minnesota and Wisconsin.