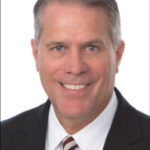 Indiana's German American Bancorp is shuffling its leadership positions at the beginning of next year in its ongoing succession plan. 
Mark Schroeder will become executive chair, D. Neil Dauby will become president and CEO and Bradley Rust will add senior executive vice president and chief operating officer in addition to his current role as chief financial officer. Dauby has already joined the board of the Jasper, Ind.-based holding company and German American Bank.
Dauby, who joined German American in 2001, was previously an executive vice president and chief commercial banking officer; he also was president of a German American subsidiary. Prior to that, he was a CPA with sixteen years of leadership experience with regional accounting firms in various Kentucky markets. Dauby has a degree from Western Kentucky University, Bowling Green.
A 30-year banking veteran, Rust joined German American in 1999 as part of its acquisition of 1ST Bancorp of Vincennes, Ind. He previously served as a federal bank examiner and in various capacities within the accounting and finance departments for 1ST Bancorp and German American. He has been CFO since 2005. 
Schroeder has spent his 49-year career at German American and has been the CEO since 1999. He has a Bachelor of Science degree in financial management from the University of Evansville, Ind. Schroeder plans to retire from the company in the second quarter of next year but will serve out the remainder of his term on the board until 2023.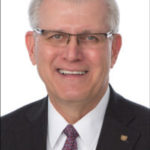 "Having worked with both Neil and Brad for more than twenty years, I have the utmost confidence in their ability to lead German American to even greater levels of success in the coming years," he said.
The $5.2 billion German American has offices in southern Indiana and northern Kentucky.