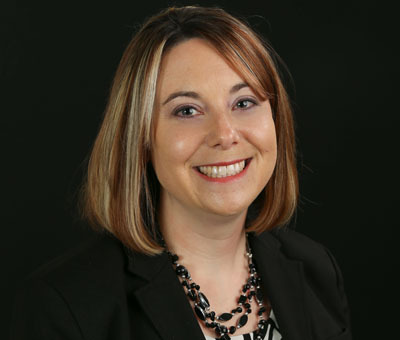 Today is the day we have been planning for over the last three months. We have had several team meetings, created checklists, communicated messages to employees and clients and coordinated efforts with our system vendors. We are ready! 
As the first post-conversion business day begins, systems are up, clients can access online and mobile banking and their debit cards are working. Your nightmares of being hunted like Frankenstein by a mob of angry clients were unfounded. 
But as the morning progresses, issues begin to surface for which you may have not prepared. Clients are reporting issues with viewing statement images online. A remote deposit client is struggling to submit a large deposit. Did you fail these clients by not checking and double checking every detail of the project? Before you put on your running shoes to get a lead on that angry mob, keep reading.
It probably goes without saying but I am going to say it anyway: Every system conversion project is different and something will go wrong. 
I have been through six system conversions over the past five years and learned that you can prepare for months and still get tripped up by one or two details that literally never came up during the hours of conference calls with your team and vendors. I refer to this as: "You don't know what you don't know."
There is no need to point fingers or proclaim fault, but these details will need to be addressed quickly and professionally. Over the many system conversion projects I have managed, I have survived each by learning from past experiences and remembering the following tips.
Over communicate: Employees and clients need to understand what is happening, when it is happening and how it impacts them. Communication to clients should be delivered in several different methods, including email, social media, statement messages, website banners, lobby posters, etc. Employees, specifically frontline employees, should be aware not only of the client communications and how the conversion impacts their day-to-day job, they should also be in the loop on ALL client related issues identified post conversion so they can effectively answer client questions. The frontline team should have a direct line to the project team in order to report new issues. 
Trust but verify: Each project manager during a system conversion delegates tasks and responsibilities to team members across the organization. Many of these team members have "day jobs" and are balancing two sets of priorities. Knowing this, it is okay for the project manager to ask follow up questions to verify that the tasks are complete, especially when these tasks are highly critical and need to be done before other tasks can kick off.   
Patience and grace: Conversions are highly stressful and emotions can run high. It can be easy to assign blame when things go wrong. While it is important to reflect upon why these things went wrong in order to avoid the same issues in the future, it is not necessary to immediately place blame in the moment. Exercising a little patience and a lot of grace during the immediate weeks following the conversion allows issues to get addressed more quickly. Once the immediate issues have passed, material and immaterial errors can be deconstructed to ensure lessons are learned by the vendor and the team. 
Document everything: Reinventing the wheel is no fun. Keep your checklists, notes, completed vendor documents and contacts organized and handy for the next conversion. Document lessons learned after each conversion. Consider leveraging project management software for large projects.
Although conversions are stressful and have the capacity to create a lot of complexity, they should not be avoided when they are necessary to achieve operational efficiencies, provide clients with an improved digital experience, or to save money.
Christy Baker is former chief operations officer for an Iowa-based community banking group. She owns Christy Baker Consulting, which focuses on operational and organizational strategy for community banks, including project management. Reach her at [email protected].