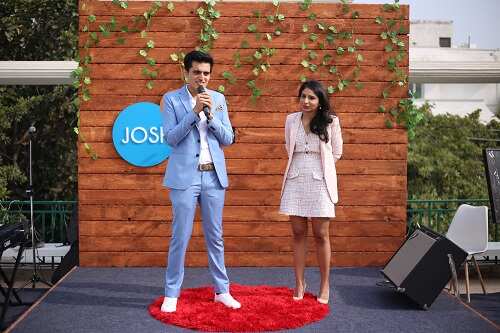 Josh Talks
, a local language youth
skilling
and guidance platform, has raised Rs 10.7 crore ($1.5M) in pre-Series A
funding
, led by New York-based Media Development Investment Fund (
MDIF
), valuing the startup at over Rs 100 crore.
The company plans to focus on product development for its Josh Skills vertical in the ongoing financial year, which includes building technology and introducing more courses for users.
Josh Talks said it was on track to generate revenue of Rs 13.5 crore this financial year and plans to grow by 2-3 times in the next year, mainly by focusing on revenue generation from its Skills vertical.
"We are trying to address issues that low-income households in India face, with respect to jobs, career opportunities, acquiring skill sets and more," said Supriya Paul, cofounder, Josh Talks.
The company owns two additional properties – Josh Kosh, an inclusive career-guidance platform, and Josh Skills, a platform which equips low-income students and job seekers in India with the training and tools they need to get a job.
Since inception in 2015, Josh Talks has partnered with organizations like Facebook, ITC and ByteDance, to conduct events, conferences, and workshops in over 75 towns.
"We see an exciting intersection between our mission to support companies that support the flow of reliable, quality information between people in challenging environments and Josh Talks' belief in content, community and empowerment," said Key Kiarie, Chief Investment Officer of MDIF, who is expected to join the company's Board.