Citizens Bank & Trust Co., Hutchinson, Minn., promoted Timothy Ulrich to CEO. Ulrich is on the $216 million bank's board of directors as vice chairman and secretary.
The Hutchinson native is the chair of the Hutchinson Community Foundation, a past member of the Southwest Minnesota Business Finance Advisory Committee and the former chair of the Hutchinson Area Chamber of Commerce. He graduated from the University of Minnesota, Twin Cities, with a Bachelor of Science degree in agricultural business administration.
Ulrich has also been on the Federal Reserve Bank of Minneapolis community depository institution advisory council and is past president of the Economic Development Authority of Hutchinson. 
Ulrich has been active on the McLeod County Fair board as treasurer and president, and chaired the McLeod County Fairgrounds building committee. He is currently the chairman of the Fair Commission and an honorary member of the Fair Board. He is also a director for the Prairieland Economic Development Authority, and a board member of the Minnesota Pottery Festival.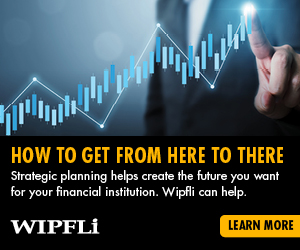 The bank also announced that Anthony Hanson was elected to its board of directors, and was promoted to be the 6th president of the organization, which was founded in 1886.
Hanson was reared in St. James, Minn., and is involved in the Hutchinson community as a member of the Hutchinson EDA Finance Team, Commissioner at Hutchinson Utilities Commission, and a member of the Main Street 2020 committee. 
Hanson is a graduate of the Minnesota Bankers Association Leadership Academy and is on the board of the Minnesota Bankers Association ISI committee, and of the School of Banking at the University of Wisconsin. He received a Bachelor of Arts degree in business management, with an emphasis in finance, from St. John's University, St. Joseph, Minn.