Facebook told to conform to EU regulations, Snapchat launches mental health feature, Amazon advertising budgets to increase, LinkedIn Sales Navigator Gmail extension shutdown, New Twitter Threads feature
This week has seen Facebook's calls for lighter regulations rebuffed by EU regulators who have told the platform it needs to fall in line.
Snapchat is hoping to improve wellbeing on iuts platform with the introduction of a new feature.
Advertisers on Amazon are set to increase budgets this year as the platform saw strong revenue growth in 2019.
LinkedIn is to shut down its Sales Navigator Gmail extension in March.
Finally, Twitter has introduced a new feature for Threads but people are still moaning about the lack of an 'edit' feature for tweets.
We've got all the details in this week's news roundup:
---

EU regulators tell Facebook to conform to standards
Facebook has been told that it needs to work in-line with EU regulations rather than trying to make regulations fit its requirements. Industry commissioner, Thierry Breton, had a closed-door meeting with Facebook's CEO Mark Zuckerberg and said afterwards that Facebook needs to adapt to regulations.
Breton said "It's not for us to adapt to this company; it's for this company to adapt to us" as he rejected a discussion paper issued by Facebook. The paper rejected "intrusive regulations" and provided suggestions for looser rules that would see companies periodically publish enforcement data. Breton said that these proposals were insufficient.
It wasn't just Breton who called for Facebook to step up, Vera Jourva, EU justice chief also aid Facebook needs to do more, especially when it comes to hate speech, fake news and voter manipulation.
She said: 'Facebook cannot push away all the responsibility. Facebook and Mr Zuckerberg have to answer themselves a question 'who do they want to be' as a company and what values they want to promote. It will not be up to governments or regulators to ensure that Facebook wants to be a force of good or bad."
This follows on from Facebook being slow to deal with increasing privacy concerns and its refusal to do more around political advertising.
---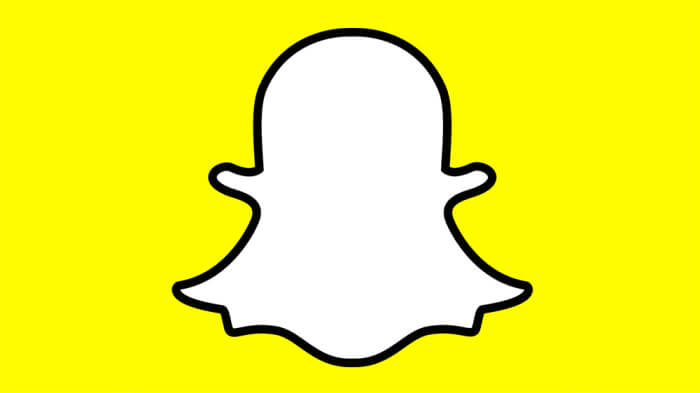 Snapchat launches new mental wellbeing feature
Snapchat is launching a new search tool aimed at wellbeing in a bid to address any potential mental harm caused by using its platform. The new search tool provides more streamlined access to resources on mental health issues, such as anxiety, depression and suicide.
The tool, called 'Here for You', is designed to take health and wellbeing head-on. It follows on from issues being raised about the connection between social media and mental health issues, which Instagram has been trying to address in recent months with a number of changes.
It seems about time that Snapchat did something to address mental health and wellbeing on its platform after a 207 study by the Royal Society for Public Health found that Snapchat had a net negative impact on those aged 14 to 25. Of the 1,500 surveyed, 71% were supportive of initiatives like pop-ups that warned of social media overuse.
In a blog post, Snapchat said: "Today, in honour of Safer Internet Day, we are announcing several resources to help uphold this responsibility. We're starting with a new feature, called Here For You, that will provide proactive in-app support to Snapchatters who may be experiencing a mental health or emotional crisis, or who may be curious to learn more about these issues and how they can help friends dealing with them.
"Today, Snapchatters ill also be able to engage with Creative Tools and Lenses that promote safety and privacy, which include new Filters and our first-ever Snapable quiz."
---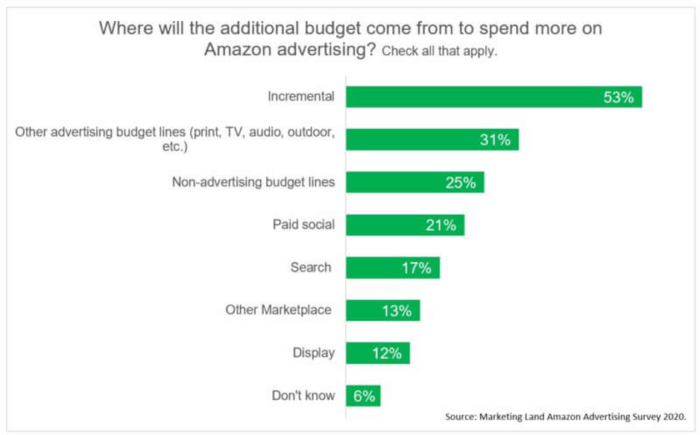 Amazon advertisers to increase budgets in 2020
The majority of those currently advertising on Amazon are planning to increase their ad spend. Some 81% of Amazon advertisers have said this is the case, according to a survey from Marketing Land.
Just under half (41%) of those planning to increase budgets said that they are looking to do so by up to 25% compared to the previous six to 12 months. A further 22% are going to increase Amazon advertising budgets by 50% and then 10% are looking to raise the budget by over 50%.
According to Marketing Land, these growth levels follow the trends that were highlighted in its 2018 survey.
In 2019, Amazon's advertising business increased by 40% year-on-year, putting it at around $14 billion. However, it still has some way to go to reach the same levels of Google, which saw ad revenue hit $135 billion in 2019.
In terms of where the additional budget is going to come from, 53% said the funds will come from incremental sources. Just under a third (31%) said the budgets will come from other advertising budgets, such as print and TV. Paid social could also be affected by Amazon advertising, with 21% saying additional budgets were being pulled from social media advertising.
When it comes to the most popular ad products, 87% are using Sponsored Products, while 68% are opting for Sponsored Brands. Although Video Adverts have a low adoption rate, they could be a good opportunity for advertisers going forward.
---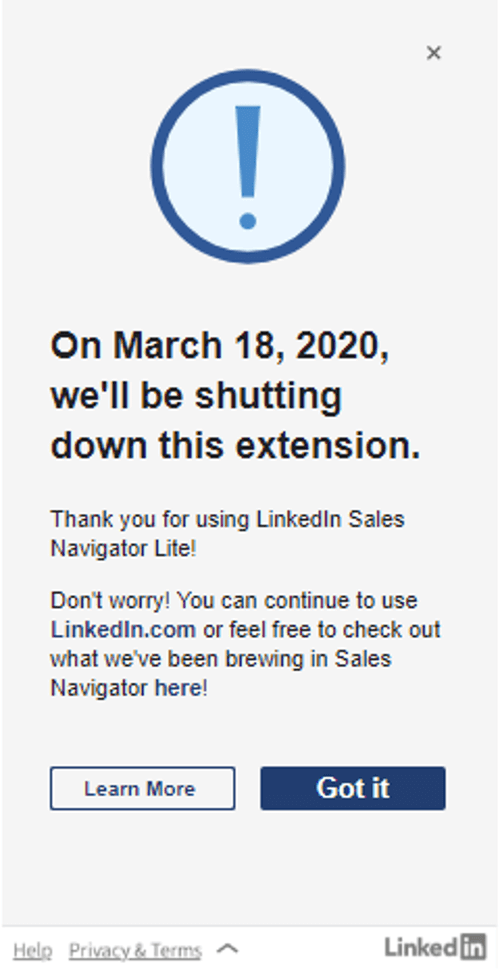 LinkedIn shutting down Sales Navigator Gmail extension
On March 18th, LinkedIn will be shutting down its Sales Navigator for Gmail extension. This extension provides LinkedIn bio info for anyone who sends you an email if their email address is the same as the one used for their LinkedIn profile.
Originally called Rapportive, the extension has been a popular tool for social media marketers, meaning its shut down could be a bit of a blow.
The helpful extension effectively allows you to see who the contact Is and if they are legitimate, helping you weed out any contact that is not legit. However, LinkedIn has said that the extension is not seeing significant use and so it is shutting it down.
The information will still be available in. Outlook though, as this is owned by Microsoft, which is LinkedIn's parent company.
---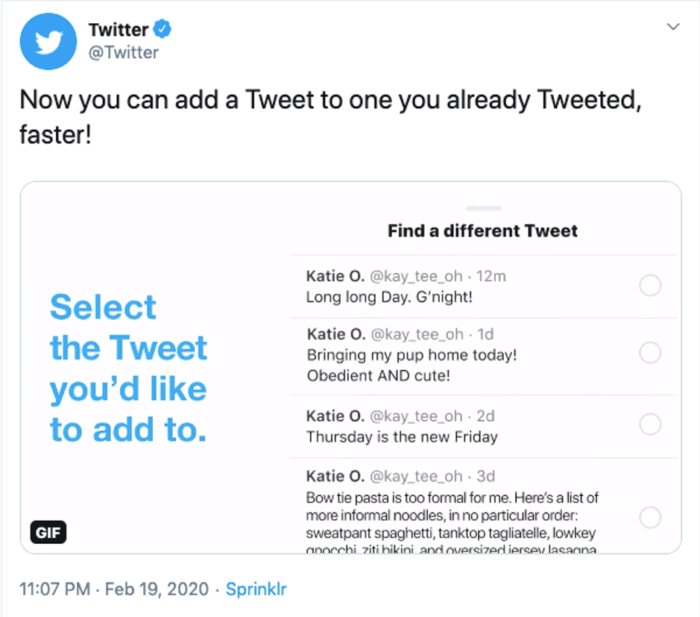 Twitter adds new feature but meets calls for editable tweets
Twitter has added a new option to the platform that makes it easier to add to old tweet threads. Users will be able connect tweets due to a new dropdown menu option, meaning they can continue conversations or add to thoughts they have shared.
While the feature isn't ground-breaking, it is a helpful one to add. However, the small update wasn't met with the positivity the platform was probably hoping for. Instead, it brought forward yet more calls for the ability to edit tweets.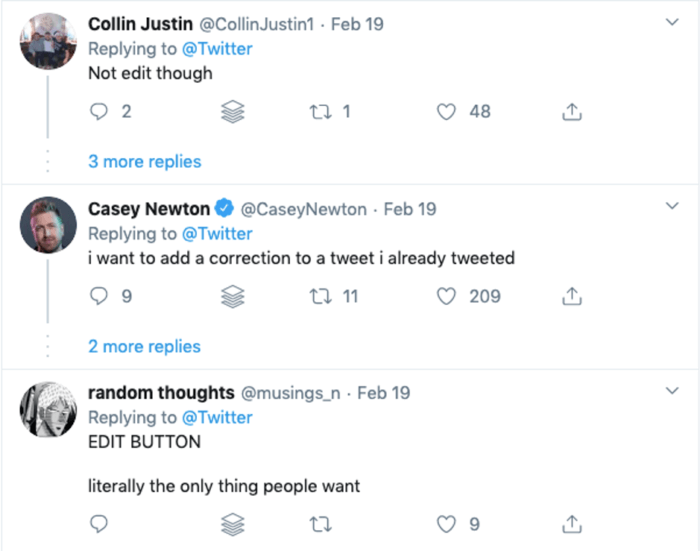 Unfortunately, Twitter CEO Jack Dorsey has said that this is probably never going to happen, which means that these small updates are likely to continue to be met with calls for editable tweets.