Low confidence in tech companies stopping political influence, LinkedIn testing Stories, Facebook bans coronavirus ads, Pinterest launches Lite app globally, Facebook sues for data misuse
This week has brought with it a lot of social media news, including the fact that most Americans don't trust tech companies like Facebook to stop misuse of platforms in the run-up to the US presidential election.
In other social media news, LinkedIn has announced that it is currently testing its own version of Stories.
Facebook has made the decision to ban adverts on the platform that seek to profit from coronavirus.
Pinterest has launched the Lite version of its app globally and Facebook has lodged a new lawsuit for misuse of data.
We've got all the details in this week's news roundup:
---
Lack of trust in tech companies being able to stop political manipulation
Almost three-quarters (74%) of Americans have little or no confidence that tech companies will be able to stop political manipulation.
A new study from Pew Research has revealed the majority of people don't have faith that companies like Google, Facebook and Twitter will be able to stop their platforms from being misused in order to influence the US presidential election. On top of this, 78% say that these companies have a responsibility to stop this misuse.
The confidence in tech firms to stop platforms being used for political manipulation is lower now than it was in the weeks leading up to the 2018 midterm elections. At this time, around two-thirds of adults had little confidence in platforms preventing political campaign influence.
Currently, just over a Quarter of adults in the US say they are confident that tech companies can stop this kind of misuse. Just 20% say they are somewhat confident and 5% say they are very confident, compared to the 43% who say they are not too confident and 31% who are not confident at all.
These findings could put more pressure on Facebook to change its rules around political advertising or to follow in other platforms' footsteps and ban it altogether.
---

LinkedIn testing Stories
In what some may consider to be a strange move, LinkedIn has announced that it is working on rolling out its own version of Stories. The social media platform is following in the steps of Instagram, Snapchat and Facebook to allow its users to post Stories to their profiles – but is this the best option for the networking platform?
Pete Davies from LinkedIn confirmed the news in a blog post, saying: "Stories first appeared on Snapchat, with other platforms like Instagram and Facebook adopting them soon after. They spread for good reason: they offer a lightweight, fun way to share an update without it having to be perfect or attached to your profile forever, Foes that exist in the business world? I'd hope that most of my interactions in the break room or passing people in the hall are similarly ephemeral and light."
The company is currently testing Stories internally and there is no current date for a full rollout just yet, but it is likely that they'll make an appearance later in the year.
---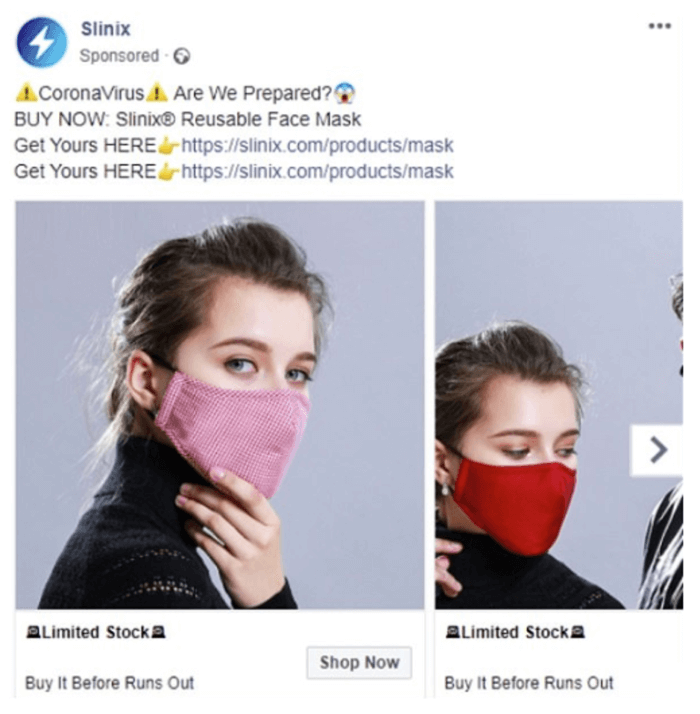 Facebook bans ads profiteering from coronavirus
Facebook has banned advertising on its platform that are attempting to profit from coronavirus. As concerns around the virus increase, Facebook is stop profiteering by banning adverts that mention coronavirus in relation to prevention methods or cures, as well as any that are trying to "create a sense of urgency" in order to make money.
A number of ads have been appearing in different reasons that offer cures or prevention methods that are not based on scientific facts. As such, Facebook is cracking down on them.
Facebook said: "We recently implemented a policy to prohibit ads that refer to the coronavirus and create a sense of urgency, like implying a limited supply or guaranteeing a cure or prevention. We also have policies for surfaces like Marketplace that prohibit similar behaviour."
This ban follows on from the platform's effort to reduce the spread of misinformation around the virus, with the implementation of fact-checking for any posts about coronavirus. It is also working to remove content that includes conspiracy theories or false claims.
---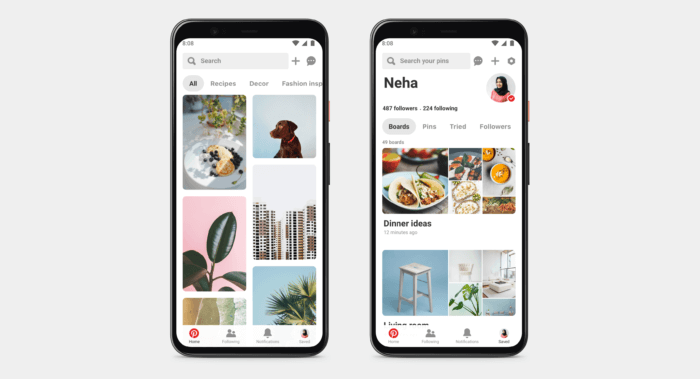 Pinterest launches global rollout of Lite app
Pinterest has announced that is globally rolling out its 'Pinterest Lite' app for Android devices globally this week. It previously launched the revamped app, designed to be data-friendly, to a number of regions last October, but the worldwide rollout now means that more people will be able to make the most of it.
In a blog post, Pinterest said: "We recently began by launching Pinterest Lite for Android to people in Peru, Argentina, Columbia, Chile, and Mexico. Today we're expanding the availability of Pinterest Lite and launching it globally. Pinterest Lite offers most of the features of the Pinterest app, while taking up less space on your device, and can download more quickly in places with a slower internet connection."
The Lite app was launched initially a number of years ago but the platform shut it down in 2018 in order to revamp its entire mobile app offering. The new version is built using the same infrastructure of Pinterest's main app, aligning the offering and providing a cohesive experience across apps.
---

Facebook launches lawsuit for data misuse
Facebook has taken legal action against a data analytics company that stole user data from the platform via connected apps. This latest lawsuit shows that Facebook is really taking data seriously and will be taking legal action against any companies found to have broken the rules.
The social media platform explained: "Today, Facebook filed a federal lawsuit in California court against oneAudience, a New Jersey-based data analytics company that improperly accessed and collected user data from Facebook and other social media companies by paying app developers to install a malicious Software Development Kit (SDK) in their apps."
According to the oneAudience website, the company said that it could provide advertisers with real audience data that was based on user info.
The company has now deleted all of its social media profiles and has had a statement on its homepage since November last year pertaining to Facebook's case, which reads: "Recently, we were advised that personal information from hundreds of mobile IDs may have been passed to our oneAudience platform. This data was never intended to be collected, never added to our database and never used. We proactively updated our SDK to make sure that this information could not be collected on November 14, 2019. We then pushed the new version of the SDK to our development partners and required that they update to this new version."
However, Facebook has claimed that the company was aware of the misuse and paid developers to add the data-gathering capacity of the SDK into apps. As a result, Facebook has lodged its lawsuit.