Coronavirus impacts business operations across the globe, a swathe of marketing events have been canceled or moved online, ASA addresses volume of gambling ads, impressive new O2 campaign makes customer "Headline Act"
You guessed it – the theme of the day is coronavirus! You may be fed up with hearing about it but it's here to stay; impacting global the economy as well as businesses' operations.
Elsewhere, we're seeing marketing summits and conferences from the likes of Google and Adobe scrapped or moved online in the wake of the spread of the virus.
We'll also take a look at the ASA's attempts to curb the negative effects the gambling sector may be having on the advertising industry as a whole.
There's also a new campaign by mobile network giant O2 that does everything right when it comes to continuing the brand's focus on customer experiences.
Businesses seek to mitigate the impact of Coronavirus
With Coronavirus spreading at an alarming rate, companies are now beginning to implement measures to mitigate its impact.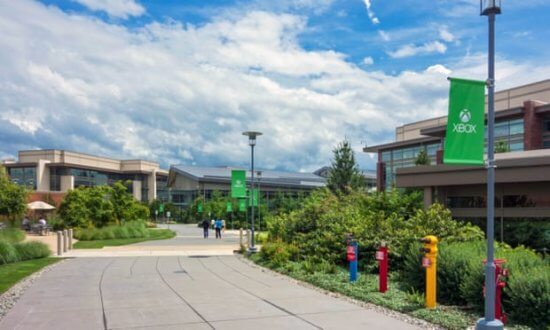 Amazon, Microsoft and Facebook have advized their Seattle-area employees to work from home for the next few weeks, with one of Amazon's employees in the area having contracted the virus.
In a message obtained by The Guardian, Amazon explained:
"Every team is different and not all work may be conducive to working from home, so please talk with your manager and your team to establish expectations on working remotely."
The way that companies are reacting to the virus depends upon a variety of factors, from location to industry type. One saving grace amidst the relative panic is that working conditions in 2020 – particularly those for marketing teams and office workers in general – largely facilitate working from home.
While stock markets and global economies are already feeling the hit, the ability to work remotely is, luckily, more commonplace now than ever before. This factor alone may eventually allow some companies and organizations to reduce some of the knock-on effects that are already being felt.
Marketing events canceled due to Coronavirus
From Singapore to San Diego, the reality of the situation around Coronavirus is now being felt by events organizers, with a variety of marketing events either fully postponed or transformed into an online-only format.
The Drum has collated an in-depth list of events that have been shelved or re-formatted, which include some of its own events as well as many others across the globe.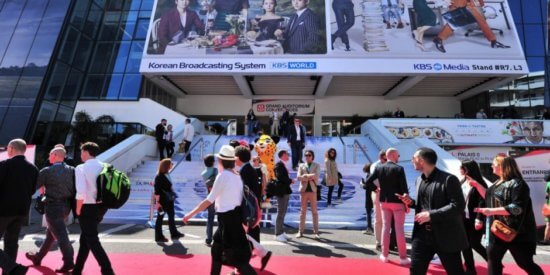 Both the Adobe Summit and Google Cloud Next's organizers have opted to move their relative summits online. Again, we see technology allowing for greater levels of continuity than we may have witnessed had this virus taken hold 10 years ago.
Events organizers themselves will of course be in contact with all delegates. Nonetheless, make sure to check the status of any of your upcoming conferences and summits to ensure they're still going ahead.
ASA addresses the volume of gambling ads
For any sports fans among us, the bombardment of gambling ads is an expected part of the viewing experience.
Both pre- and post-game, as well as during intervals, the onslaught of gambling ads has led to a complete normalization of the relationship between sport and betting.
Of course, responsible gambling measures were introduced many years ago. The industry as a whole is still yet to fully accept its responsibility to safe levels of gambling though. Recent examples of brands targeting children with online ads highlighted this.
New betting companies continue to appear and existing ones continue to grow. The UK's Advertising Standards Authority (ASA) has now set out to address the issue head-on.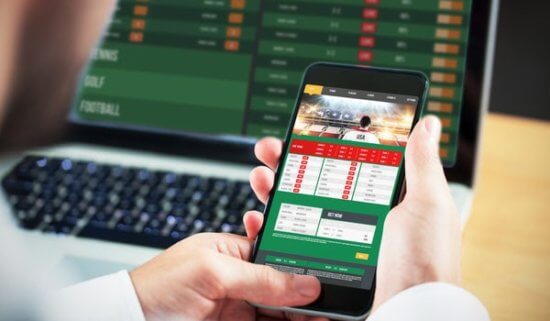 The ASA's main concern is that the sheer volume of gambling ads has led to a wider distrust among the public towards advertising in general.
Speaking at the Incorporated Society of British Advertisers' (ISBA) annual conference last week, the ASA's CEO explained the organization's – and wider public's – concerns:
"Concerns around things like gambling advertising are influenced by this sense we have that we are being bombarded by gambling ads… And not just ads in commercial spots on TV, it's shirt sponsorship, sponsorship arrangements, championships being sponsored by gambling companies.

"That is a tough one for us to deal with because we don't regulate volume. But it is undoubtedly one of the things driving the distrust some people have in advertising; that feeling of bombardment might be the number one driver [of distrust] but in second place is the concern around the advertising of some products and services to vulnerable people – gambling being one."
This idea of regulating the volume of adverts – in particular, regulating each brand's volume – seems like a win-win both for fair competition and reducing the likelihood of gamblers developing unhealthy habits.
Regulating the total number of gambling ads, on the other hand, would be a bold move. It may soon be unavoidable should gambling begin to negatively impact public perception of the advertising industry.
O2 campaign puts customer experiences first
O2 has always been a brand that has put the customer first. Its well-known sponsorship deals of London's O2 Arena and "Up at The O2" Skywalk deliver unique, and often discounted, experiences to its customer base. These arrangements also serve as a great tool to reach new consumers.
The mobile network has just launched its newest integrated campaign, "You're Our Headline Act", which is a continuation of its long-standing focus on customer experiences.
What's great about this campaign is the loyalty O2 displays to its customers. It's a rarely expressed and refreshing sentiment for a brand of this size!
In such a bold customer-centric campaign, we're all left wondering whether or not we may be better off switching to a phone provider that makes its customers the "Headline Act"! Marketers take note: Providing experiences and added loyalty benefits that drive retention is now a requirement.
Taking the time to develop creative, innovative ways of engaging existing and potential customers is key to keeping up in today's marketing world.