Voice search is an important marketing trend, with consumers wanting convenience when searching
Voice search is the future of online marketing. If your business is not optimized for voice searches, you cannot expect to reach your audience and achieve its growth targets.
The digital marketing landscape is ever-evolving, with strong new trends emerging time and again. Voice search is one of the prominent trends coming to the forefront. The reason is obvious – users love the convenience of searching by saying the search terms rather than typing them.
With the voice search trend set to grow even bigger, embracing voice search becomes imperative for every business. To benefit from voice search, there are SEO innovations to be put in place. But before delving deeper into optimization strategy, let us talk about the basics.
What exactly is voice search?
As the name suggests, voice search refers to the use of voice recognition technology which allows users to perform searches by simply speaking into a device. The device could be a computer, a smartphone or a smart home assistant.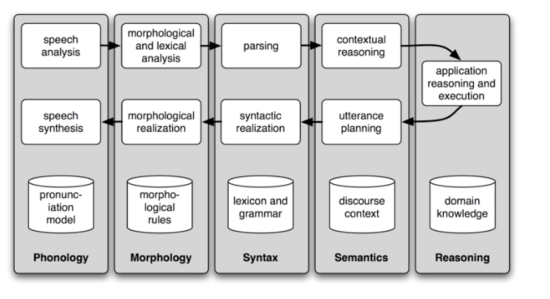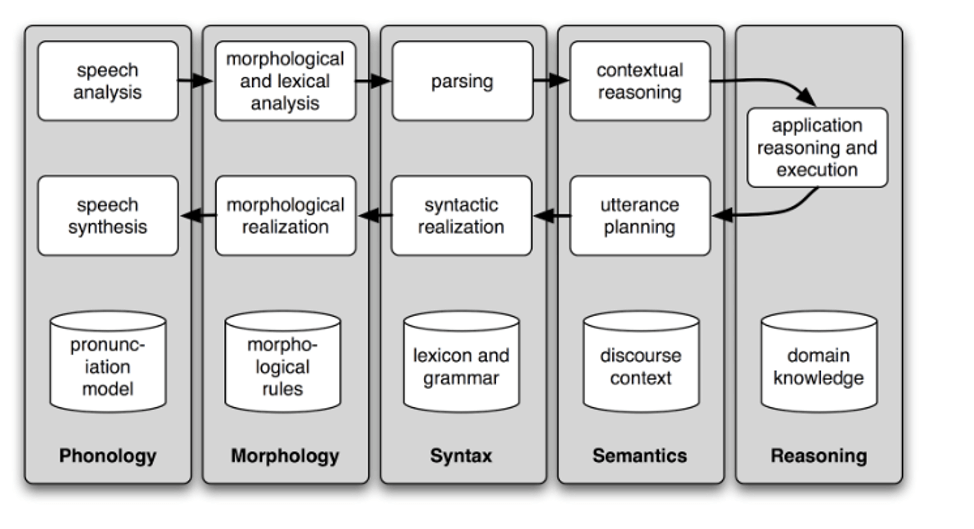 So why is voice going to be the future of online marketing? There are several reasons for the exponential growth of voice search:
SEO is vital for all businesses because it makes you visible at the top of search results. As voice search becomes the norm, every business needs to align its SEO strategy to match this trend. Moreover, voice search improves the user experience, which also has a positive impact on your overall SEO rankings.
Getting ready for the voice: How do businesses realign their SEO strategy?
Now that you understand how voice SEO drives higher search ranking and makes your business more searchable, you also need to know how people use it.
Voice queries are longer and more conversational in comparison to normal text queries. Obviously, this happens because the user is talking to the search engine rather than typing text for finding a product, service or business.
A major chunk of voice queries is for local content. For example, users are more likely to make "near me" searches through their mobile devices and they do it via voice most of the time. So local SEO is something that you cannot ignore if you want to optimize for voice.
The users expect instant gratification these days and this is how voice searches work. They would rather check the business listings than visit the websites of businesses, which is possible with the more answer-focused voice search results.
Obviously, voice searches differ a lot from conventional text searches. Accordingly, you can expect voice SEO to be different from conventional SEO.
Understanding the key steps to optimize for voice search
When optimizing for voice search, keyword generation and relevance development are key. Here are some tips and hacks to help you optimize for business.
Focus on being conversational
When it comes to optimizing for voice search, being conversational matters the most. It's like users are directly asking Google for answers to their questions. Your content must provide direct answers to users' questions. If you fail to do so, getting your content in front of the audience will be harder than ever.
Think like the user to generate the right keywords
As well as providing answer-focused content, you need to embed the right keywords within it. The idea is to think about the user intent, which is best done by stepping into the shoes of your audience. Once you think the way they do, it will be easy to identify the kind of keywords they are most likely to voice search. By doing so, you will be able to generate keywords more easily and accurately.
Long-tailed keywords do the trick
When users search by typing text, they try to avoid long-tailed keywords. But in fact, keywords tend to get longer and longer with voice searches. Therefore, you should include as many of them in your content as possible. One thing that you need to ensure is that you are using keywords them contextually.
Prioritize question keywords
Voice searchers ask for products and services by using questions. For example, the user will probably ask "Hey Google, which is the best restaurant near me." So prioritize the "which", "what", "why", "how" and "where" of your product when deciding your focus keywords.
FAQ pages are a good idea
If you want to go the extra mile to optimize for voice searches, including an FAQ page on your website is a great idea. The reason is simple – it empowers you with question keywords as well as conversational answers. Plus, this content adds value to your user's experience, which makes it favorable from the SEO ranking perspective. So you should definitely embrace this tactic as a part of your voice optimization strategy.
Try using only natural language
Another tip for making your online presence voice-friendly is to try using only natural language. Essentially, this is the type of language that people use in day to day conversations. Whether it is blogging, on-site content or social posts, let the content follow a natural tone of voice. It should be like you are speaking to your audience directly, person to person.
Don't forget relevance at any cost
Beyond every other tactic, you should prioritize relevance when optimizing for voice. In fact, relevance matters the most if you want any customers to find your business through search. Search engines ensure that they offer the most relevant results to the users, which makes relevance the key to success.
You may think that voice optimization is a lot of hard work, but this strategy is sure to bring genuine results for your business in the long run. The trend is set to grow bigger and businesses who fail to innovate their SEO strategy may lose out on all-important organic traffic.