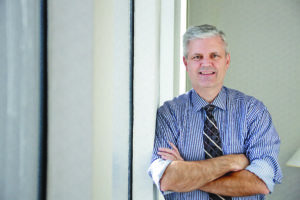 One of the important roles that community banks play in the American economy is providing credit to small businesses. What I consider to be the typical small company — $1 million to $10 million in annual revenue, 10 to 75 employees — often needs a line of credit or periodic term loans that are too small to attract the interest of the largest banks. Some banks might offer a business credit card that helps fill part of the need but the likelihood of such a small business owner winning the personal attention of an experienced lender is low. Community bankers who put a priority on these kinds of customers have a meaningful business opportunity. Their chief competition isn't the nationwide bank, but the online lender.
I call your attention to a report published in December by the Federal Reserve Board and the Federal Reserve Bank of Cleveland that studied the online lending landscape with respect to potential small business borrowers. Online lenders typically offer a faster funding decision than traditional lenders; in addition, online lenders often promote the ease of sharing documents online versus the information-sharing surrounding a bank loan.
The authors of the Fed report, however, found many online lenders provide incomplete pricing information. Some of them use unconventional language to describe their loans, and still others bury important details in footnotes or other forms of fine print. Furthermore, many of the lenders require potential borrowers to provide personal and/or business information before they reveal pricing details. The authors warned that some online lenders use that information regardless of whether that web visitor becomes an actual customer.
In many cases, community banks can compete on timely loan decisions and application convenience, but most importantly, community banks can offer a real live person for the borrower to talk to. When a business owner borrows money from a bank, he or she doesn't have to guess what it's going to cost or whether undisclosed fees are going to pop up. A business owner who has a personal relationship with a banker doesn't have to wonder what's going to happen.
And just as important as a smooth loan transaction is the personal attention a borrower can get at a community bank. Customers can form meaningful business relationships at a real bank. Bankers generally have their fingers on the pulse of local business and the extent to which they can share that with customers sets them miles ahead of the competition.