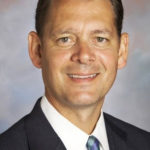 Logan Pichel has been named president of Louisville, Ky.-based Republic Bank & Trust Company.
Pichel comes to Republic from Birmingham, Alabama-based Regions Bank where he most recently led Corporate Development, Financial Planning and Analysis, and Mergers and Acquisitions. Since 2005, he has served in various roles at Regions.
"It is an exciting time for Republic Bank, as we continue to explore new areas, enhance our financial service capabilities and increase access for customers," said Republic Chair and CEO Steve Trager. "I'm delighted Logan will join our team. His appointment as president expands an already strong, dedicated leadership team and helps us address ongoing opportunities to grow and diversify."
Prior to joining Regions, Pichel was the head of retail delivery for Citizens Bank, Flint, Mich., where he was responsible for its branch network and was a member of the executive leadership Team. He previously served M&T Bank in various positions in the mortgage and retail bank lines of business. He began his career as a financial analyst with General Motors. 
"I am honored and delighted by the opportunity to join Republic Bank. Steve, his leadership team and the Republic Bank associates have built a very well-run bank that is strongly committed to the customers and communities it serves," Pichel said. "I look forward to working with the Republic Bank team to continue their success in this dynamic, fast-changing industry."
Pichel has a bachelor's degree in finance and education from Ohio Northern University, Ada, and an MBA from the University of Michigan, Ann Arbor.
The $6 billion Republic Bank has 42 offices in Florida, Indiana, Kentucky, Ohio and Tennessee.