When I first embarked on my marketing journey at university, I was taught about the 4 Ps of marketing. However, since I left the classroom, I've found there has been a disproportionate focus on promotion over the other ps.
The 4 Ps are fundamental to any marketing strategy and explain the core concept of what marketers do. Any marketer worth their salt should know:
Product
Price
Place
Promotion
As important as promotion – or marketing communications – may be, in their book 'How Not to Plan', Les Binet and Sarah Carter explain that econometrics consistently show that the effects of the other three Ps are as important for sales and profit. Without the right product, at the right price and distributed in the right places, it makes our jobs as marketers very difficult to promote.
Binet and Carter's book reaffirmed the importance of these three Ps in my mind and gave me the inspiration to outline here why I think all marketers should revisit and re-evaluate how they're used when developing strategy.
Product: Review your product portfolio
Without a good product or product range, it's difficult to make an impact. Whilst it's possible to promote a poor product, it's much more effective in the long-term to develop a product that satisfies the needs of the consumer. As Investopedia explains:
Market orientation is an approach to business that prioritizes identifying the needs and desires of consumers and creating products that satisfy them.
Many brands will have a wide range of products as part of their product portfolio, including core and non-core products. For example, Coca-Cola will have core products such as Coke Classic and Diet Coke, as well as non-core products such as Coke Zero and flavoured Diet Coke. However, this is relatively small compared to the wide range of toothpaste variants from Colgate!
However, whilst many brands believe product choice is good, it's often because they simply want something new to say. Most marketers believe their job is to persuade people to buy by using compelling messaging – new product news is exciting! But whilst new product launches can generate a short-term sales boost, they often fail because they're not groundbreaking or original.
Instead of falling into the trap of generating new products to make news, marketers should concentrate on established products that generate the most sales in the category. This is the approach Foster's took in 2014. Faced with declining market share and brand resonance with consumers, Heineken (the parent company) focused on what their target audience (young blokes) felt about the brand.
This led to the funny 'Good Call' ads which helped restore the struggling brand to market leadership, producing £32 in revenue per £1 spent on advertising and drove nearly 70% of Foster's sales growth in the three years to September 2013.
Place: Focus on distribution
'Place' is arguably the least talked about of the 4 Ps but is equally important. If you're unable to get your product in the right places, it will become very difficult to generate sales and be profitable.
The physical availability and distribution of your product are crucial, which is why Coke talks about being 'within an arm's reach of desire'. Behavioural economics shows that people are lazy, so it's important to make it as easy as possible for consumers to get hold of what you have to sell.
The physical availability of a product is also linked to the 'mental availability' that Byron Sharp talks about in 'How Brands Grow'. In Sharp's words:
"Make your brand easier to access in consumer memory in more buying situations and for more consumers."
As mentioned in the section above, there is more choice than ever before, so in order to cut through the noise, you must be available both physically and mentally to consumers. This goes beyond brand awareness; it's about ensuring customers are thinking about your brand and can access it (either physically or online).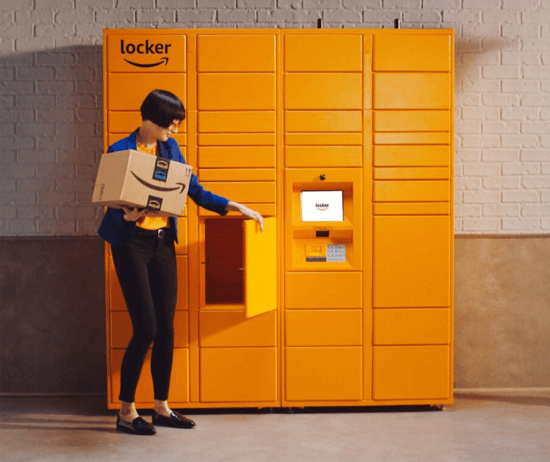 Distribution is often seen as another team or department's job, but econometrics shows that distribution is a key factor in driving long-term growth for brands. Marketers should therefore think creatively about distribution as part of their strategy.
Amazon is an example of a brand that builds distribution into their marketing plans and is always looking for new and unique ways to speed up deliveries for customers, from the sublime (Amazon Hub Lockers) to the ridiculous (Amazon Prime Air!).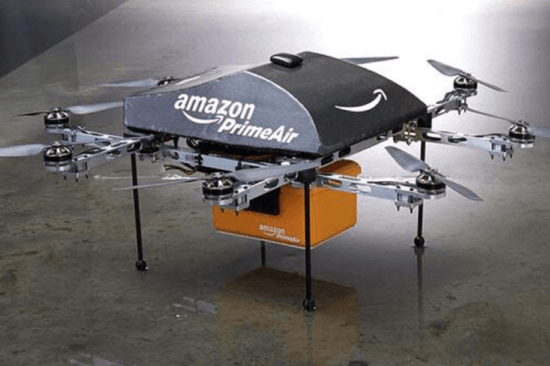 Price: Be prudent with price promotions
The price you set for your product goes beyond the rational calculation of profit margins. Neuroeconomics research shows that financial decisions are often evaluated in a way that lets our emotions overrule rational financial analysis. For example, setting a price too high or too low can signal to consumers the relative quality of your product versus the competition.
If you've ever visited a Pizza Express or Prezzo, you'll be familiar with their always-on price promotions – "buy one, get one free". And whilst price promotions can have a positive short-term sales impact, the long-term impact on profitability and brand equity far outweighs the benefits. Within the FMCG sector, research from Nielsen found that up to 58% of UK grocery promotions – across 200 retail categories – are not making any money for brands.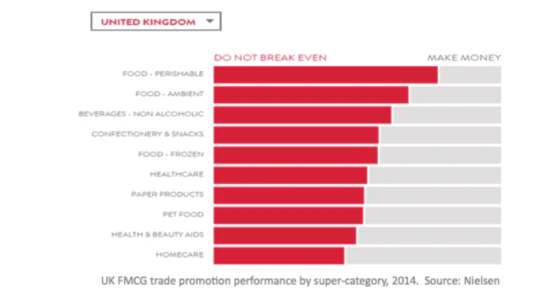 Although part of the allure of price promotions is that in addition to shifting stock they also encourage new users to trial products and keep existing users buying, research has found little evidence of any long-term benefits. And to compound the problem, price promotions become addictive – when the 'high' of one promotion ends and sales slump, there's a temptation to go for another promotional 'fix'.
Whilst price promotions can be useful in some contexts (e.g. encouraging trial for new products or categories, impulse buying), brands should also consider alternatives such as:
Non-price promotions, such as competitions or free gifts
A consistent pricing strategy, e.g. everyday low prices vs. promotional spikes
Negotiate with retailers to provide better in-store display or increased facings
Summary
Marketing is much more than communication. Whilst the 'promotion' P is important, so are the other 3 Ps and marketers must consider all four of the marketing mix as part of their strategies and plans.
Everything starts with the product, which must connect with your target audience and meet their needs and desires. You must then have an effective and innovative distribution strategy to ensure that consumers are not only thinking about your product but can easily get hold of it (whether physically or online). You then need to put in place a pricing strategy that fits with the image and positioning of your product.
If each of these Ps is in place, promotion can then be used to tie up all the benefits as part of a clear, distinct message.