Channel sales compose a fundamental part of most business models. Trusted partners can help companies enter new regional markets with little investment or expand their share in existing markets.
But most channel partners will work with more than one brand, so a business needs to establish close relationships with its partners to boost its channel sales strategy.
In a crowded landscape, live experiences (online and offline) have proven to be a successful way for brands to establish relationships with target audiences. Traditional marketing can communicate the quality of your brand's product and the value of your relationship, but connecting channel partners with your brand amplifies the impact even more.
With the right B2B event marketing strategy, you can build confidence in your brand plan and help secure further investment, too.
How event marketers miss channel partner opportunities
B2B events generate the most leads, making it more successful than social media, customer intelligence, and email marketing. As opposed to other marketing strategies, in-person events are equally effective at every stage of the buyer's journey.
But most businesses aren't leveraging the full potential of B2B event marketing for their channel partner strategies. Many are treating events as one-off promotions, forgoing the chance to build ongoing relationships with channel partners. Others miss pre- and post-event opportunities to engage with attendees and possible leads.
For example, only 54% of marketers engage with attendees on social media after an event. Utilizing the communication opportunities before, during, and after events is one aspect of a successful B2B event marketing strategy. By placing events at the centre of ongoing relationship efforts, you can form lasting relationships with channel partners and effectively tap into your brand's identity.
Why brand identity matters
Brand identity is the foundation of a successful channel partner strategy. Leads need to care about your brand in order to make a secure decision, and events are the perfect way to show — not tell — attendees what you prioritize.
For example, HP places sustainability at the heart of its company mission. The company is committed to building a more environmentally friendly business model, and so it has worked to incorporate that identity into its B2B marketing events, too.
To carry this mission through its event strategy, the company introduced new and more sustainable practices for its networking event, HP Reinvent 2019. HP hired local vendors to reduce the event's carbon footprint and ensured that catering materials were all recyclable. Attendees responded positively: The event was one of the most heavily attended in the company's history, and people stayed far longer than they had in past years.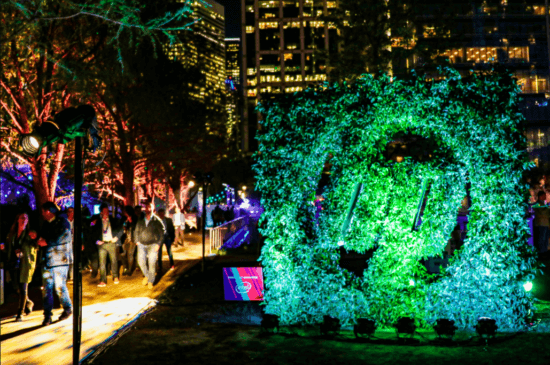 What's at the heart of your brand? Once you pinpoint what your business cares about, you can develop events that reflect your brand identity. Channel partners want to feel a personal connection with your business, so utilize brand identity by centring events on what matters most to your organization.
How to supercharge your channel partner strategy with events
HP Reinvent 2019 resulted in a great ROI. Here are five ways to ensure your B2B marketing events share the same success:
1. Put brand leaders front and centre
Channel partners attend B2B marketing events to hear directly from a brand's leaders. These leaders operate at the forefront of your brand identity, so put them on the main stage and provide opportunities for one-on-one talks when possible.
Leaders might be the busiest people in your organization, but the best ones know how to make themselves accessible. Provide a few touchpoints on event schedules for channel partners to connect with your brand leaders, and they will leave with greater confidence in your brand.
2. Engage with attendees
Engagement is crucial to building an effective relationship. Before the event, give attendees information and guidelines for experiencing it to the fullest. Afterward, highlight the best moments in social posts and recap photos. Survey attendees to find out what worked and what didn't.
By creating stronger communication, you can use both real-time feedback during an event and the insights you've gained from past events to make future ones better. Engaged channel partners learn more about your brand, and you learn how to best engage them.
3. Champion success stories
Although you should highlight your brand's identity, B2B marketing events aren't just about trumpeting products and services. The events should instead focus on sharing peer-to-peer best practices. Have your leadership celebrate success stories and invite channel business partners onstage to discuss their experiences.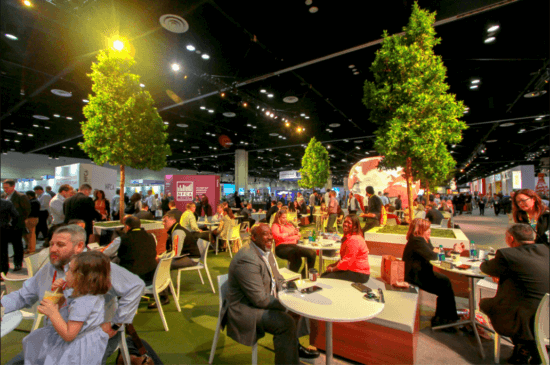 Nothing is more authentic and actionable than hearing from people with firsthand success stories. If you give people a chance to tell their own stories about their relationships with your brand, then it will strengthen that relationship.
4. Use analytics to tailor individual experiences
Analytics are key to understanding the experiences of channel partners, both on-site and digitally. Measuring what channel partners find most interesting gives great insight into how to continue to grab their attention and enhance their overall experience.
Keep records on new and returning attendees and measure retention rates. Find out what worked for attendees, divide them by sector and region, and see how partners from different target markets responded to your event. Follow up with targeted content to ensure partners see ROI for their time engaging with your brand.
5. Foster long-term collaboration
Use the event hashtag to alert attendees of meet and greets with your speakers and leaders. Pair up sales teams with channel partner groups to learn how a partnership can work more effectively and look for ways to translate the event mentality to day-to-day business. Channel partners are a great source of consumer feedback — learn from them and respond to their needs and wants.
Every business has its own marketing list, so engage with channel partners to learn what their customers want. You can then provide customizable content that can be shared across platforms after the event. An effective channel partner strategy is built upon collaboration. Recognize the value that partners bring to the brand through structured and tailored events. Give partners access to leaders, champion their success, and learn how best to meet partner needs.
B2B marketing events are the perfect opportunity to showcase your brand's identity and learn more about your channel partners and their customers. When something doesn't work, ask why and correct it. An effective event communication strategy is based upon reciprocity. Stay top of mind with partners, and you'll have a mutually beneficial relationship for years to come.
Matt Williams is the chief creative officer at Kindle Communications. Kindle creates strategic and innovative events, communications campaigns, digital solutions, and development programs.