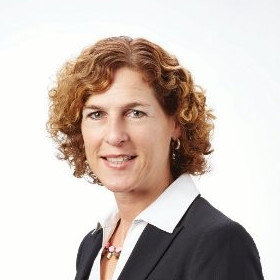 Kathy Persian has joined the board of Stearns Bank N.A., St. Cloud, Minn. She is senior vice president and chief information officer for Schwan's Company, Bloomington, Minnesota. 
Before entering her current position, Persian was CIO and senior vice president of eCommerce and business transformation for The Sports Authority, Inc., Englewood, Colo. She has also served as CIO for Eden Prairie, Minn.-based Supervalu and has held leadership positions at Best Buy. She began her career as a partner in Accenture's retail practice.
"We are absolutely thrilled Kathy is joining our board," said Kelly Skalicky, President & CEO, Stearns Bank. "Her strong technology background and seasoned executive experience will diversify and deepen the talent and strategic leadership of our board."
Persian has a Bachelor of Arts degree in management from the College of St. Benedict, St. Joseph, Minn. She is a board member of CaringBridge and the Minnesota Landscape Arboretum.
Persian's addition to the board follows Donald Weeres' retirement after more than 17 years of board service. Weeres is founder, president, and CEO of Spee Dee Delivery Service, Inc., St. Cloud.
"Don started his position on the board in 2003," Skalicky said. "He brought a strong vision that will be greatly missed. We are grateful for his service and the invaluable business experience Don provided to grow our enterprise into one of the top-performing banks in the nation."