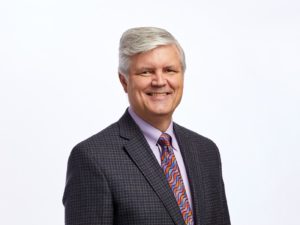 One of the benefits of living in a country made up of several states is that progress can be made at the state level on important issues when it seems progress is unlikely at the federal level. In banking, there is recent progress on parity for banks with non-taxed competitors in a few states even if the issue is stalled in Congress.
On Feb. 25, Kansas Gov. Laura Kelly signed into law a bill that will help banks that make agricultural loans compete with Farm Credit System lenders. The new law creates a tax exemption for bank interest income generated from ag real estate loans. The idea is that the exemption should make it practical for banks to offer such loans at lower rates. The new law also creates a tax exemption for rural housing loans in small communities. These are modest measures but they represent substantial progress in the industry's effort to achieve a level playing field with tax-advantaged farm lenders. A similar bill was introduced into the U.S. Congress about a year ago.  
Additionally, some states are considering measures designed to slow a growing trend where credit unions are purchasing banks. The Senate in Iowa is considering a bill that would make such transactions illegal, and in Minnesota, the legislature is considering legislation to form a task force to study the public policy issues associated with tax-exempt entities purchasing tax-paying entities. I think Noah Wilcox, the 2020-21 chair of the Independent Community Bankers of America, says it pretty well in the Q&A on page 36: "You just can't continue to take tax-paying entities out of the economy and replace them with tax-exempt ones and expect more rank and file Americans to step up and pay more taxes. It's a self-fulfilling prophecy of doom."
But the state-federal balance swings both ways. There are about 20 states that are taxing forgiven Paycheck Protection Program loans, or refusing to recognize expenses charged against them. The federal government is allowing expense deductions and not assessing any tax on the forgiven loans. Minnesota is the only state in the Upper Midwest that is taxing the loans, although small business owners are still holding out hope that the legislature will change that before it adjourns in May. It would be a real shame to see affected borrowers use a second draw PPP loan to pay the taxes on their first draw.
Product prices and availability are accurate as of the date/time indicated and are subject to change. Any price and availability information displayed on [relevant Amazon Site(s), as applicable] at the time of purchase will apply to the purchase of this product.