How a digital product manager can bring leadership and organization to your business
The role of a digital product manager can encompass many tasks. Traditionally, the role oversees the entire life cycle of a product, from defining the scope, building the technology, creating a great customer experience and acquiring customers. However, these specific tasks can vary from company to company.
To get this work done on time and on budget, it means managing a cross-functional team, including the design team, development team, marketing, and others.
Product manager responsibilities
A digital product manager is responsible for the overall vision of the product. From inception, through launch, and to the customer journey, the product manager needs to envision how each team is going to play a role in the product's success.
First, the PM handles creating the product roadmap using a tool like Aha. This roadmap is vital to explain what the team will and will not be building.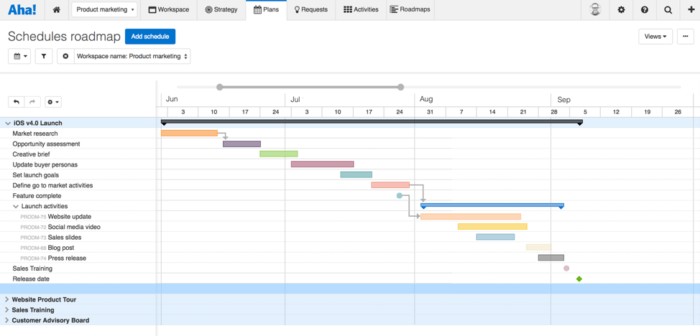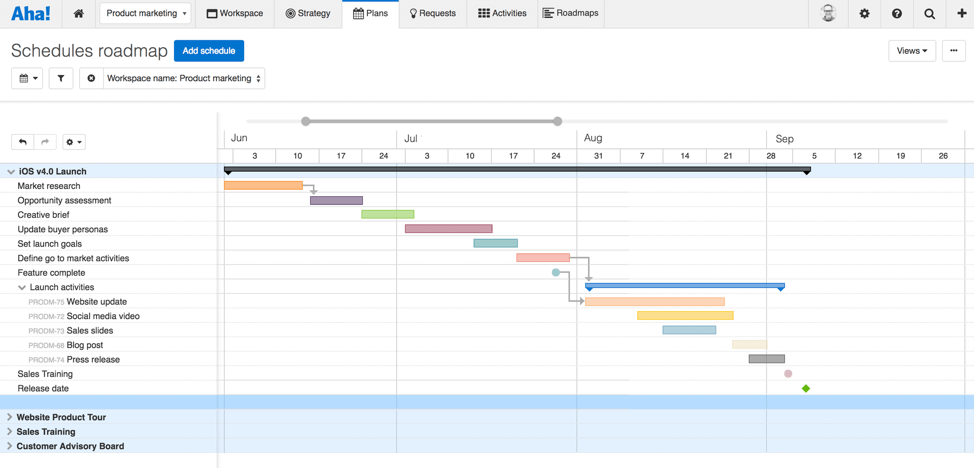 A successful roadmap outlines what will be built, by which teams or team members and what requirements need to be completed beforehand. This roadmap is shared with top management so they too can understand what they can deliver to the end customer.
While the roadmap is an overview of all the technology and products that will be built, the product manager also needs to breakdown the key roadmap items into phases and assignments.
Depending on the organization they may put all items in software like Asana or as tickets, which are assigned to a specific team member. This information can be used to estimate each phase of a campaign, identify when projects get behind or show employee utilization.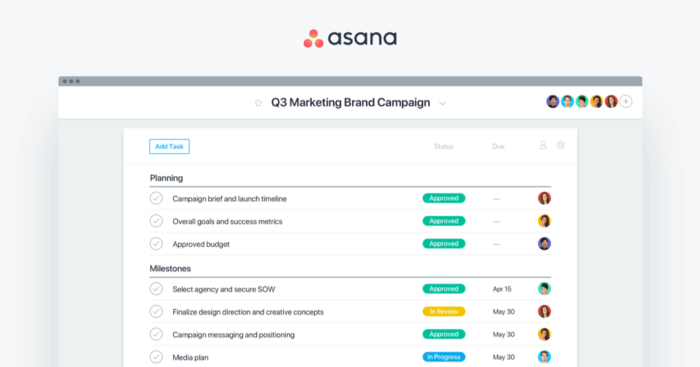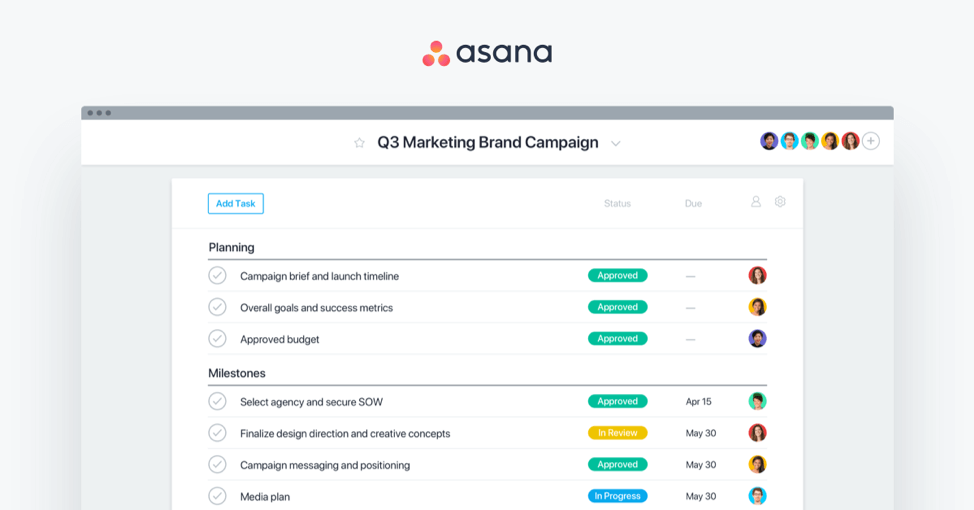 Finally, during the actual builds, the PM is responsible for monitoring and managing product schedules, scopes and budgets. He or she must manage communication across multiple team members and motivate them to get the job done. If a single task gets behind or over budget, it could threaten other projects as well.
Additionally, a PM must always be an advocate for the end-users and build and improve features based on their pain points. This may require the PM to conduct end-user tests or put together surveys to ask users what they need in the product.
The best product managers continually strive to make their technology easy to use by iterating on information they receive from end-users.
While these skills apply to the successful management of any project, digital product managers also have the technical skills to navigate and communication across teams ranging from development to marketing, sales and customer service in order to create the best customer journey possible.
Digital product manager skills
Great digital product managers have enough experience in their field to gain the respect of their peers and team members, but they also must have unique skills sets to drive product delivery.
It nearly goes without saying that great digital product managers must be great planners and have top organization skills. He or she will be responsible for many moving pieces across teams and it is vital that nothing falls through the cracks.
Additionally, PMs must be good at managing priorities. While needs can change and evolve, a PM is ultimately judged on what he or she says "no" to just as much as tasks that get the green light. Every organization will have limited resources and time so the PM must be ruthless when it comes to prioritization of tasks and balancing the needs of the end-user.
Aside from being reactive, a great PM must also be proactive and able to simplify complex workflows. He or she must be able to identify problems before they arrive and navigate to solutions that don't interfere with the overall goals and timelines.
A PM must resolve conflict, between the team, but also with other groups or stakeholders, including the C-suite.
Finally, the best product managers are also futurists. They see future trends and opportunities and understand how to capitalize on them.
Finding the right resource can be a painstakingly difficult process without the right tools. Hiring platforms like Toptal specialize in matching businesses with product management professionals. Having a clear project scope and expectations can ensure you're matched with candidates who have the requisite skill-set and experience to manage the job.
A leader and a manager
Leaders create a vision and strategy. Managers handle the implementation. Digital product managers need to combine the two roles to focus on the end goal while driving teams through the process.
This means having strong "soft skills" to keep teams on track. PMs must understand and anticipate the needs of their team members. They must be empathetic to get the best out of their people.
He or she also needs the ability to "manage up" to the executive team. This means clearly outlining what their team is responsible for and then delivering against it. The product roadmap can be a big asset for this responsibility.
Positive attitude
They become cheerleaders to motivate the team to perform. They mentor and coach team members. They problem-solve in a positive manner and use corrective measures in a way that allows people to maintain their dignity.
Teams on deadline pressure can be fragile. PMs must also be able to handle conflict when it occurs with a calm attitude. This keeps people focused on the task at hand and always advocate for the product.
Results-driven
While they want the process to move smoothly and teams to function efficiently, great digital product managers are driven to get things done. The must be action-oriented and results-driven. They must identify the potential roadblocks that get in the way of successful completion and design strategies to overcome them.
This also means they use data and results to support design decisions. The best PMs will even share the "why" for the technology they build, supporting each feature or improvement with user-data.
Digital product methodologies
Nearly every project is unique and requires a custom approach. If it wasn't that way, you could simply pull out the blueprint and fill in the form. PMs adapt the process to each individual project and the skill sets of their team members.
Depending on the project, the team, the skill sets, and the company philosophy, they may adopt different methodologies.
Design thinking
One of the most important characteristics for a PM is the ability to do design thinking. Design thinking means that they must solve problems, through designs that span both technology, UI/UX and the overall customer experience.
The best PMs pull the best skills from each team member to ensure they create a great product.
Which approach is right for you?
You will want to choose a digital product manager with creative vision as well as technical capabilities. He or she must be a strong leader, especially in managing multiple teams and a very strong communicator.
The digital product manager fits between the end customer and the entire organization geared to produce, market and sell the best possible product. Identifying the right PM can be the difference in launches that flop and those that exceed the organizational goals.