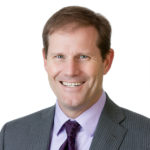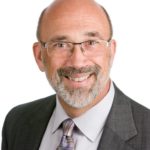 Todd Williams has been named president of Fidelity Bank, Edina, Minn. He succeeds outgoing president Charles Mueller, who will continue as CEO.
Williams has been with Fidelity Bank for more than 30 years, starting his career as a credit analyst and later moving to commercial lending. In 2002, he was promoted to the head of commercial lending and was appointed executive vice president in 2017. He has a degree from the University of Minnesota, Minneapolis.
"I'm very proud of the progress we've made toward our goals of diversification and growing the bank. We've made some key hires in the last couple of years, which allowed me to focus more broadly on guiding our strategic plan," Williams said. "I feel very fortunate to work with such great people and look forward to our continued success as we take Fidelity Bank into the next 50 years."
Mueller has been with Fidelity since 1983, taking over as president and CEO in 2008. He has a degree from the University of Wisconsin-Milwaukee.
"Fidelity Bank is very fortunate to have the best of both worlds with respect to talent and continuity of leadership. Todd and I have worked together for 30 years and he is one of the most capable and dedicated leaders I have known," Mueller said. "This move is a natural evolution for both Todd and the bank."
The $769 million Fidelity Bank has one office in Edina.