Now is the time to consider 2020's key digital marketing trends and how you can apply them to your marketing strategy
Whatever marketing results you achieved in 2019, you want to improve on them in 2020. To do this, you need to create a digital marketing strategy that will guide your marketing efforts this year.
As you already know, marketing trends get outdated fast. Effective marketing strategies five years ago might be recipes for failure today.
Therefore, you need to consider the key trends in 2020 and apply them to your digital marketing strategy. This way, you can stay ahead of your competitors and capture more leads and customers.
Without further ado, here are six key trends in 2020 and how you can apply them to your digital marketing strategy.
1. Marketing automation
From email to content to social media, you need different marketing channels to capture leads, nurture them, and turn them into customers. Unfortunately, carrying out all these tasks manually will waste many work hours that can be committed to other valuable activities.
This is where marketing automation comes in. It automates these manual tasks and produces better results. According to a survey by GetResponse, saving time and lead generation are marketing automation's biggest benefits.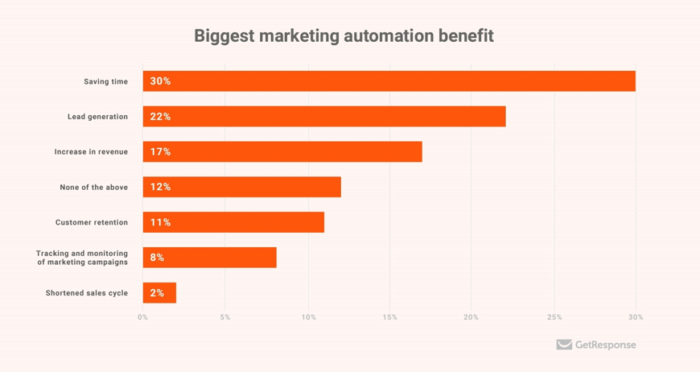 Also, marketing automation tools provide an overview of a prospect and their previous interactions with your brand across all channels. One big benefit of this is that it helps to eliminate information silos and improve collaboration between the marketing and sales departments.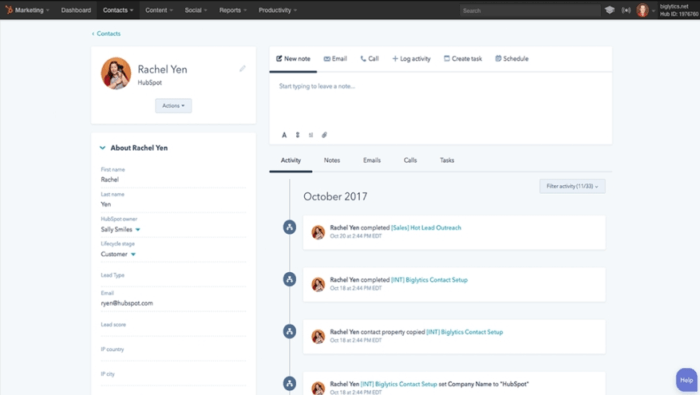 Here are some beneficial ways to apply marketing automation to your marketing strategy:
Generate leads for the sales funnel.
Score leads so that you can focus on the right leads.
Segment prospects and customers by behaviours, interests, and demographics.
Use the right content to nurture each prospect.
Offer personalized services to customers.
As a case study, SmartBear, a software company, increased lead volume by 200% after implementing marketing automation.
2. Voice search
With voice transcription technology becoming as accurate as human beings, voice search has naturally grown over the years. Combined with the popularity of smart speakers, voice search is a trend that will continue to grow in 2020.
For instance, a study by NPR and Edison Research found that 39 million Americans 18 and older own a smart speaker.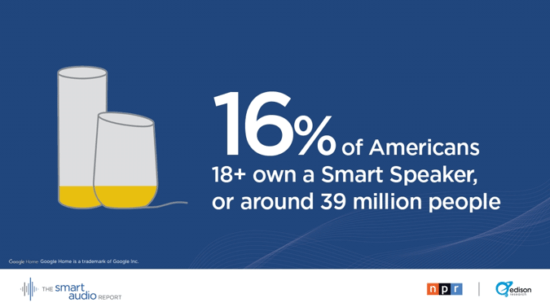 Having said that, how big can voice search become? OC & C Strategy Consultants revealed that voice commerce sales will grow from $200 million in the U.K. in 2017 to $5 billion in 2022 and $1.8 billion in the U.S. in 2017 to $40 billion in 2022.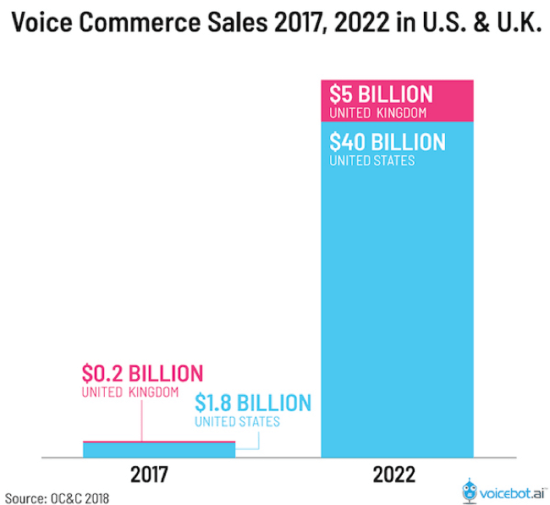 How can you apply voice search to your strategy?
Target long-tail keywords: Since voice search is easier, searchers will usually speak longer queries than they can type. Target long-tail keywords that searchers are likely to say.
Create conversational content: This type of content puts your website in a good place as you'll naturally use some potential keywords in your content.
Add questions and answers to your content: Asking likely questions from your audience and providing answers will increase your chances of showing up in the featured snippets.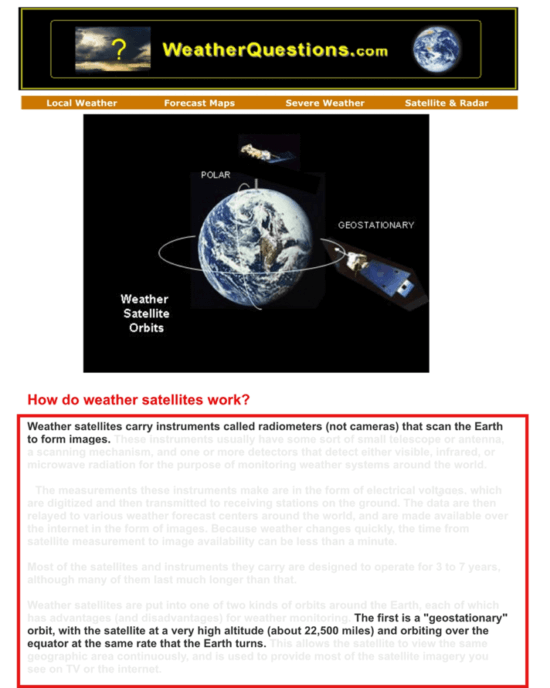 3. Interactive content
If you're looking to engage your audience, one of your best bets is to use interactive content. And the good news is that interactive content works at every stage of the marketing funnel.
For example, in a Demand Metric survey, 93% of marketers say interactive content is effective at educating the buyer. But beyond this, interactive content has many applications you'll find useful in your digital marketing strategy.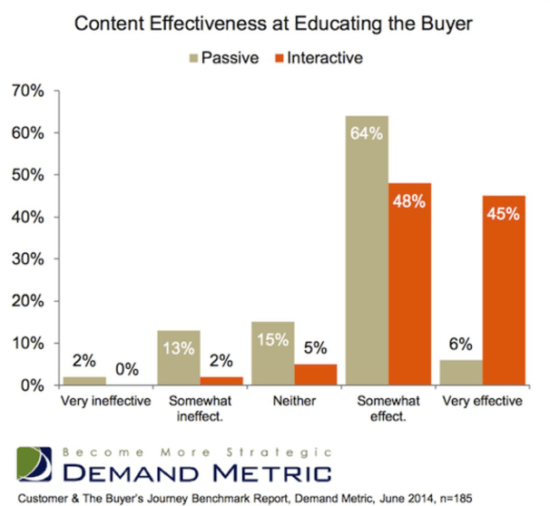 Some forms of interactive content to consider include:
Quizzes
Contests
Games
Assessments
Calculators
Interactive infographics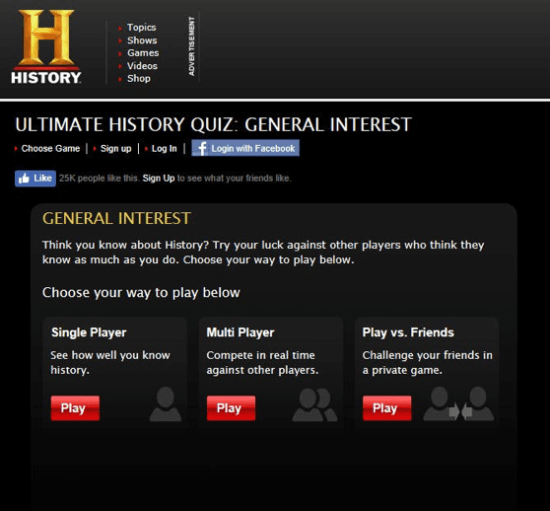 When you apply interactive content to your digital marketing mix, what benefits can you gain?
Get feedback from customers about your service
Educate prospects and buyers
Improve brand awareness with viral promotions
Understand visitors' interests
Increase time on site
Capture leads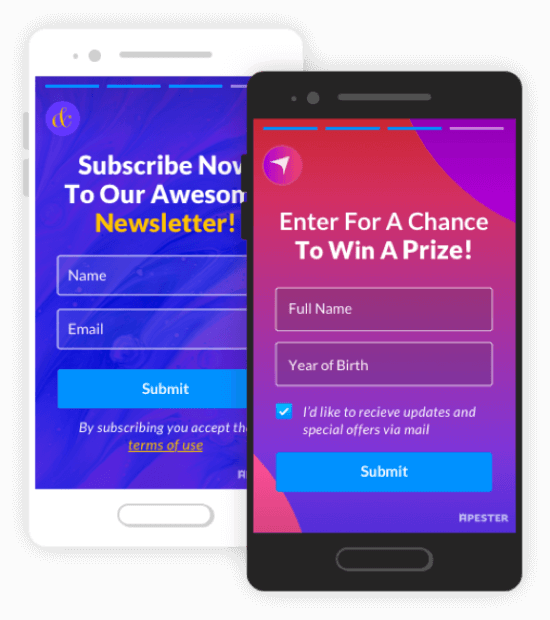 When Food52, a food and nutrition website, posted a quiz about cake on Twitter, it attracted 20,000 people to take the quiz in just three days.
By implementing interactive content, you can increase your content engagement and drive better results.
4. Chatbots
As visitors browse your website pages, many questions rumble through their minds. In many cases, your ability to answer these questions will determine whether your visitor moves to the next stage of the sales funnel or fall out.
With chatbots, it's easier to answer users' queries and on time. In fact, users say the biggest potential benefits of chatbots are having a 24-hour service and getting an instant response.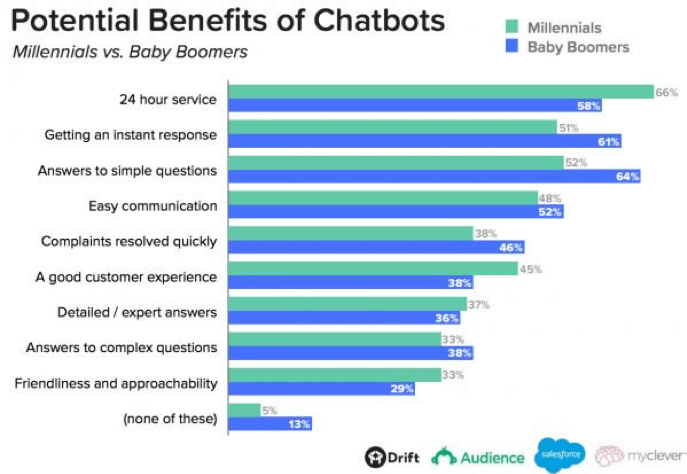 Today, chatbots can even boast of better service due to the integration of artificial intelligence. How can you apply chatbots to your digital marketing strategy?
You can train a chatbot like agent.ai to answer common queries that visitors have on your website. In the case of unique questions, the chatbot can alert your customer rep.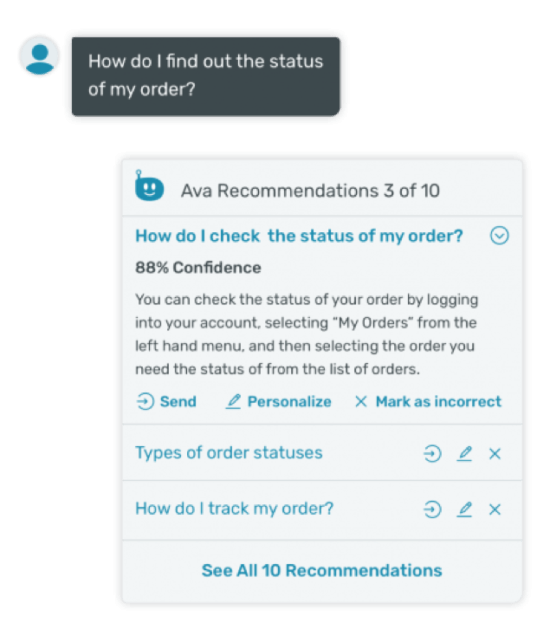 Another way to apply chatbots is to send messages to visitors based on the page they're viewing. This can prompt visitors to ask questions. Thus, you can increase engagement and move prospects further down your sales funnel.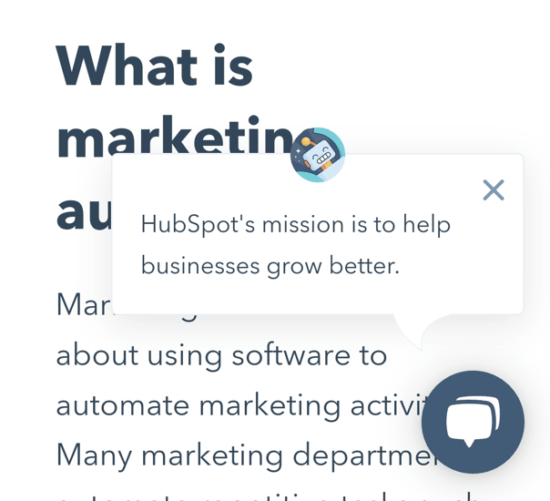 When Leadpages implemented chatbot that greeted visitors, this increased their monthly conversations from 310 to 1,168. Furthermore, Leadpages got a 36% increase in conversions.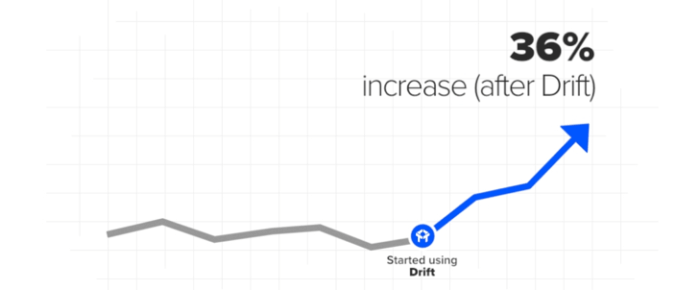 5. Sentiment analysis
In the past, you only see the results of your actions through the number of leads and customers acquired. Or when social media users tag your company accounts.
However, the problem is that most users won't tag your company account. Therefore, you miss out on a lot of valuable information.
Fortunately, with the improvements in machine learning and natural language processing, you can see what your audience thinks about your products and marketing before it affects the bottom line. This is usually divided into positive, neutral, and negative sentiments.
Some ways sentiment analysis can improve your marketing efforts include:
Understanding what customers think about your new product or service
Learning about the effectiveness of customer service
Taking customer complaints
Taking customer suggestions about your service
Preventing PR disasters
Check out this example (from Brand24) of an Apple customer giving a complaint:

This shows the customer wants to keep their ability to make changes to the device even with it becoming thinner.
By applying sentiment analysis to your marketing strategy, it makes your efforts nimble as you can make necessary changes before it's too late.
6. Micro-influencer marketing
Getting your product promoted by an influencer with millions of followers can boost your ego. But does it actually produce your target results?
If you're promoting a niche product or service, you have a higher chance of hitting your targets with micro-influencers. These are influencers with 10,000 followers or lower.
Even though these influencers have lower follower count compared to macro-influencers, they're usually popular in a specific niche. As a result of this, they boast of better engagement with their followers.
According to InfluencerDB, influencers with 5,000 to 10,000 followers boast of 6.3% engagement while influencers with over 10,000 followers boast of an average of 3.6% engagement.
How can you apply micro-influencer marketing to your strategy?
Increase brand awareness
Publicize promotional offers
Daniel Wellington is a company that has used micro-influencers to build its brand. The watch company engages micro-influencers to promote its brand and offers.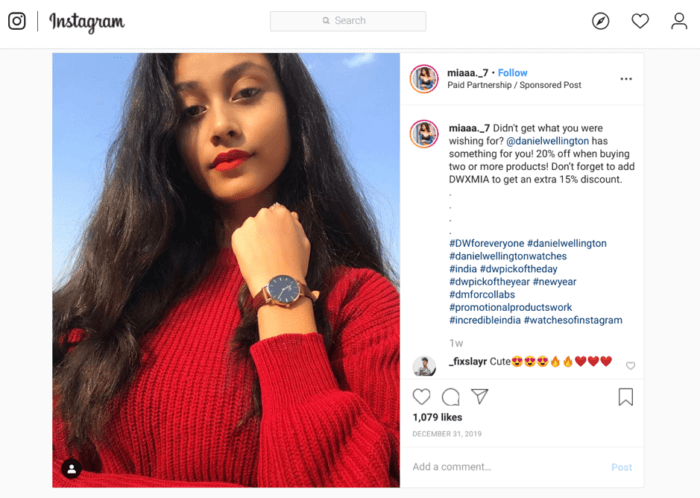 By collaborating with micro-influencers, Daniel Wellington has built a $200 million business.
Conclusion
Capturing leads and customers in 2020 requires that you have a winning digital marketing strategy. Fortunately, applying these key trends could be the edge you need to outperform your competitors.
Integrate these trends into your digital marketing strategy and increase your chances of boosting marketing results in 2020.